Colombian gov't blames car bombing on ELN rebels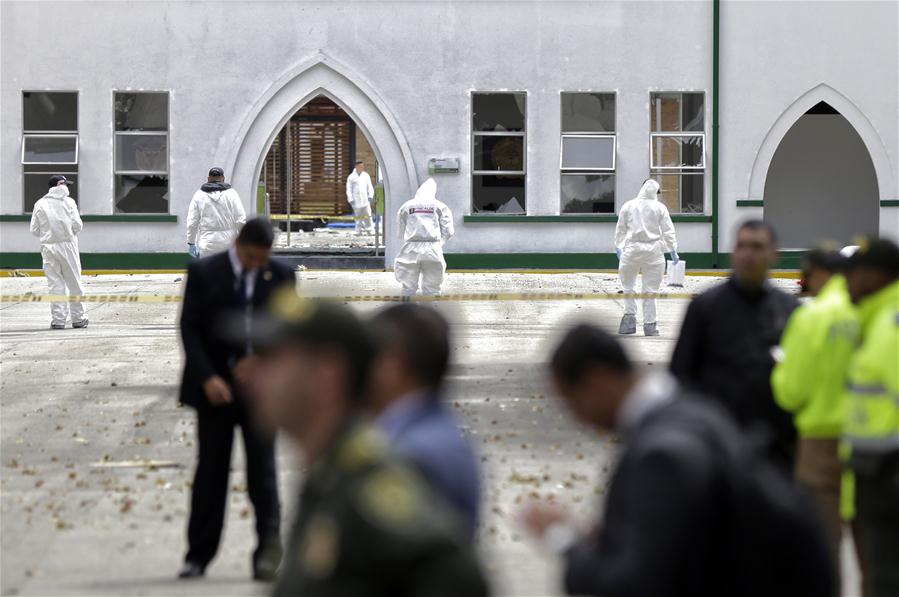 BOGOTA, Jan. 18 -- Colombia's Defense Minister Guillermo Botero on Friday blamed National Liberation Army (ELN) rebels for a car bomb that killed at least 21 people at a Bogota police training academy on Thursday.
Jose Aldemar Rojas, an ELN explosives expert, drove a car loaded with 80 kg of explosives into the academy before it detonated, Botero said at a press conference. Botero added that at least 68 people were injured in the attack which he called "a terrorist act by the ELN."
Rojas, 57, is believed to have died in the bombing. Known by his alias "One-hand Kiko," he has been a member of the ELN for about 25 years and lost his arm in a blast, said Botero.
The police academy involved in the attack has some foreign students from Latin American countries. Ecuadorian cadet Erika Chico was among the dead while Panamanian Kevin Madrid was among the injured, local media reported.
Colombia's FARC, a leftist guerrilla group-turned-political party, condemned the car bombing, saying it was intended to undermine a negotiated solution to the country's armed conflicts.
Under former President Juan Manuel Santos, the Colombian government signed a peace deal with FARC, putting an end to more than five decades of armed conflicts in the country. Following it, the government started negotiations with the ELN, the country's second-largest guerrilla group.
However, the talks were halted by incumbent Colombian President Ivan Duque, who was sworn in last August. Amid the standoff, the ELN has increased its attack on police targets and oil infrastructure.