Hee-Young Lim: An unexpected journey of a cellist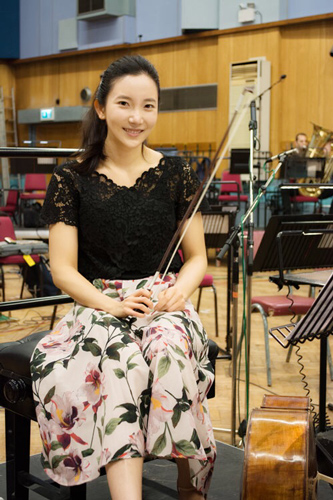 Now a professor of Central Conservatory of Music, Lim moved to Beijing last September. "New city, new language, new food, a lot of things to discover and learn so I've been enjoying very much and it has been such a great experience so far."
One of her recent performances in Beijing was the Bach Cello Suites Cycle at the La Plantation concert hall in Chaoyang district. "Bach has been my inspiration and it's my dream to perform all 6 Suites, record and publish a book. So I was so happy when I was asked to do this concert. In May I'm planning to play the other 3 suites to complete the cycle."
Lim puts a lot of heart into her teaching. "As a professor, I would like to contribute to the cello level in China. I'm working on my cello method every day, hoping to help students progress in the most effective way."
"My general wish is that they will be more independent as musicians when my time with them is over. I want the students to think in a creative way and craft their own musicianship, not just do what I tell them to do.
Lim's upcoming performances are in TongYeong International Music Festival, giving a solo recital and as soloist with the Zagreb Soloists, concerts in New York and Seoul. She is also an advocate and supporter for the handicapped children and autism.
Contact the writer at liwenrui@chinadaily.com.cn