Hebei court unveils program to expose deadbeat debtors
Share - WeChat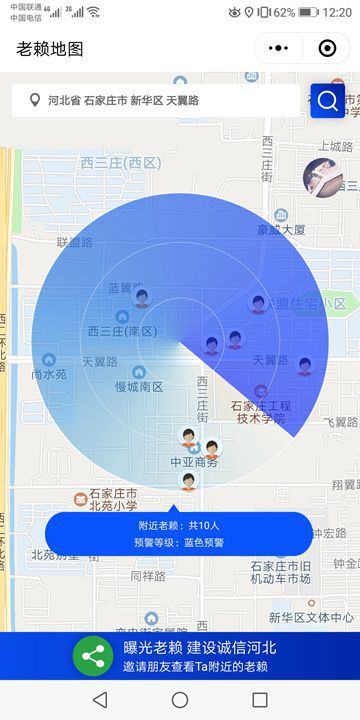 Deadbeat debtors in North China's Hebei province will find it more difficult to abscond as the Higher People's Court of Hebei on Monday introduced a mini-program on WeChat targeting them.
Called "a map of deadbeat debtors", the program allows users to find out whether there are any debtors within 500 meters.
The debtor's information is available to check in the program, making it easier for people to whistle-blow on debtors capable of paying their debts.
"It's a part of our measures to enforce our rulings and create a socially credible environment," said a spokesman of the court.