Cooperation on clean energy fuels future of China-Africa ties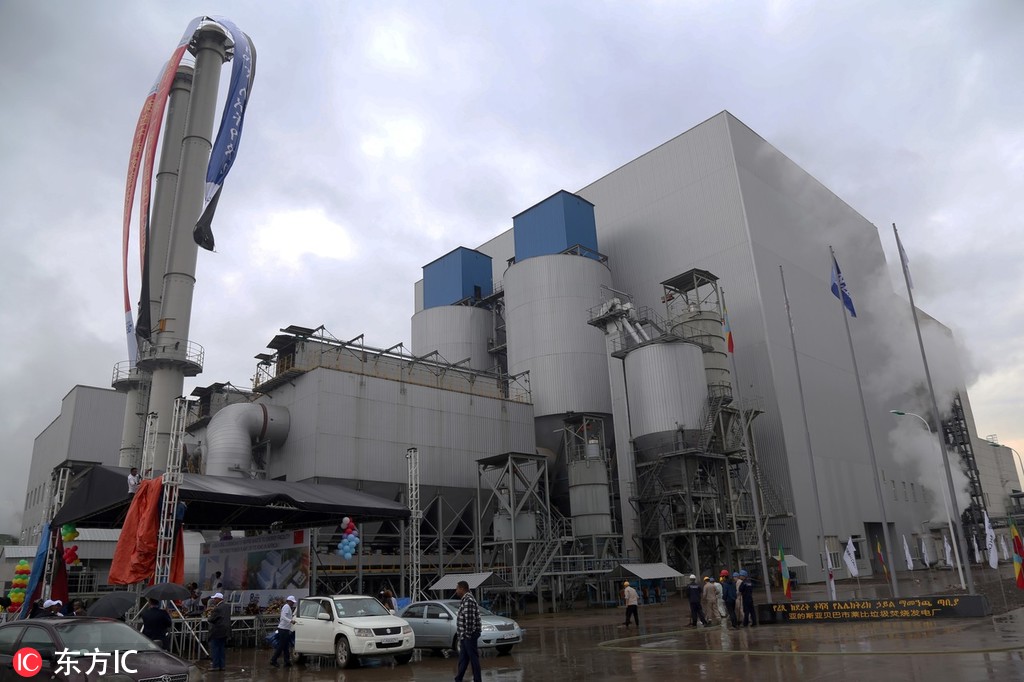 ADDIS ABABA -- As African countries are seeking clean energy to drive their economic development, China has stressed its commitment in fostering cooperation with Africa in this area to promote their comprehensive strategic cooperative partnership.
Observers said energy development is key to sustainable development of Africa. China has been fulfilling its promises made at summits held in Johannesburg and Beijing in facilitating efforts to meet Africa's power demand with clean and green alternatives.
Eco-friendly investment
Chinese engagement in Africa's clean energy-driven industrialization is vivid in industrial parks on the continent.
In Ethiopia, the East African country dubbed its flagship Hawassa Industrial Park as a model for economic and environmental sustainability. The park, designed and constructed by Chinese companies, applies the latest technology to treating and recycling about 90 percent of its water usage.
Former Ethiopian Prime Minister Hailemariam Desalegn said the park can be seen as a "foundation in Ethiopia's ambition to be the manufacturing hub of the African continent."
To realize its ambition by 2025, Ethiopia has stepped up cooperation with China in undertaking massive projects, including constructing a high voltage electric transmission line to 6,450 MW hydro dam currently under construction on Blue Nile river, the 51 MW Adama I and 153 MW Adama II wind farm projects and the 300 MW Tekeze hydro project.
Costantinos Bt. Costantinos who served as an economic advisor to the African Union and the United Nations Economic Commission for Africa told Xinhua on Tuesday that "Ethiopia had witnessed various renewable energy-driven projects with the support of China over the years that helped the country's development efforts."
"Electric energy production projects, clean-energy public services such as the electrified railway in Addis Ababa and all the way to the Djibouti port, and various power transmission lines are among the various Chinese-sponsored or Chinese-built projects in Ethiopia that served as a major drive to the country's ambitions," he said.