How painting is helping change one girl's life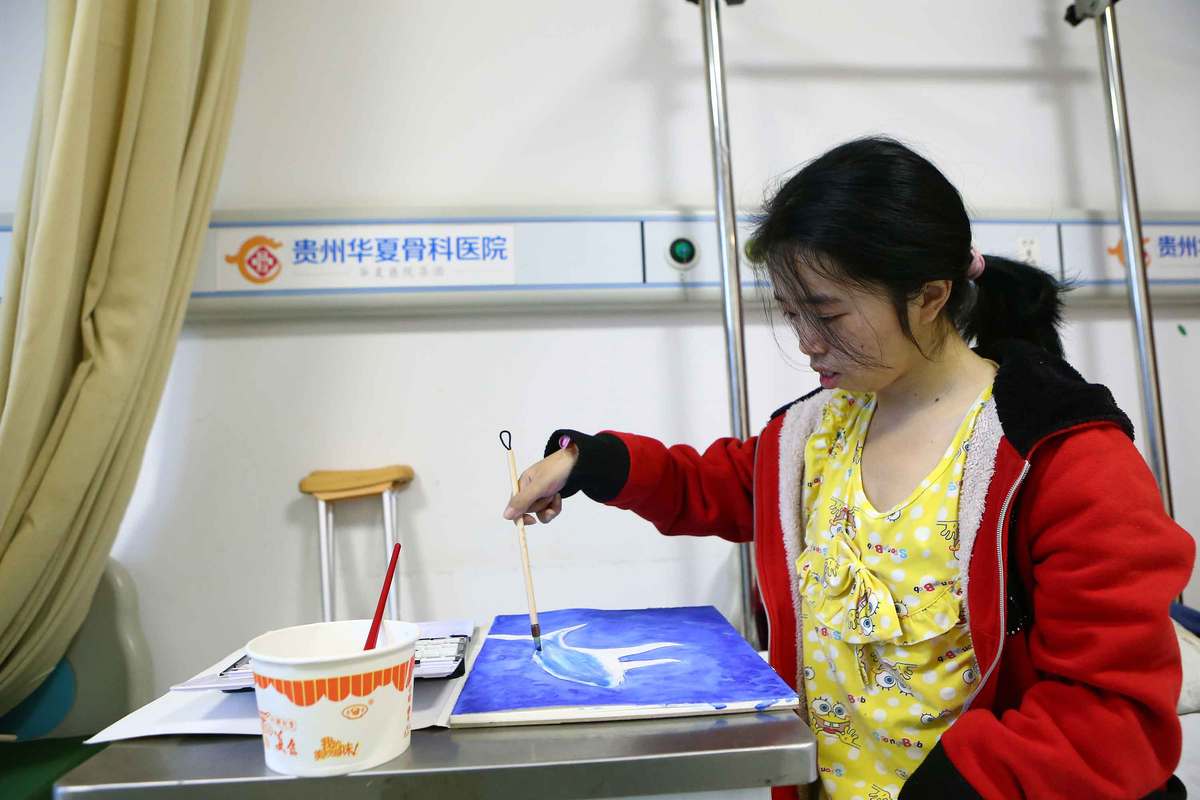 Painting may be a heartwarming hobby for many, but for 27-year-old Li Maoqin, it is a life-changing one.
Having suffered from chronical rheumatoid arthritis since infancy, Maoqin, a native of Southwest China's Guizhou province, has been given hope of standing for the first time in her life, thanks to a number of surgeries in early January. She was able to pay for these surgeries by selling her paintings online.
Born into a rural family in the province's Kaiyang county, Maoqin showed an unusual unwillingness to walk at the age of two, and she was diagonosed with the disease one year later, according to her father, Li Fangzhong, a 50-year-old farmer.
Despite relentless efforts visiting hospitals and doctors, both Western and traditional Chinese, as well as spending all his family's savings, Fangzhong's eldest daughter remained bedridden and dependent on others' support. The family gave up when she was aged 12.
She then began painting, mostly cartoon characters she saw on television. Through immersing herself in the world of animated figures from Chinese folk legends and water colors, the girl, who weighs only 28 kilograms, manages to stay positive and find meaning in life.