Millennials: China's new economic force
Share - WeChat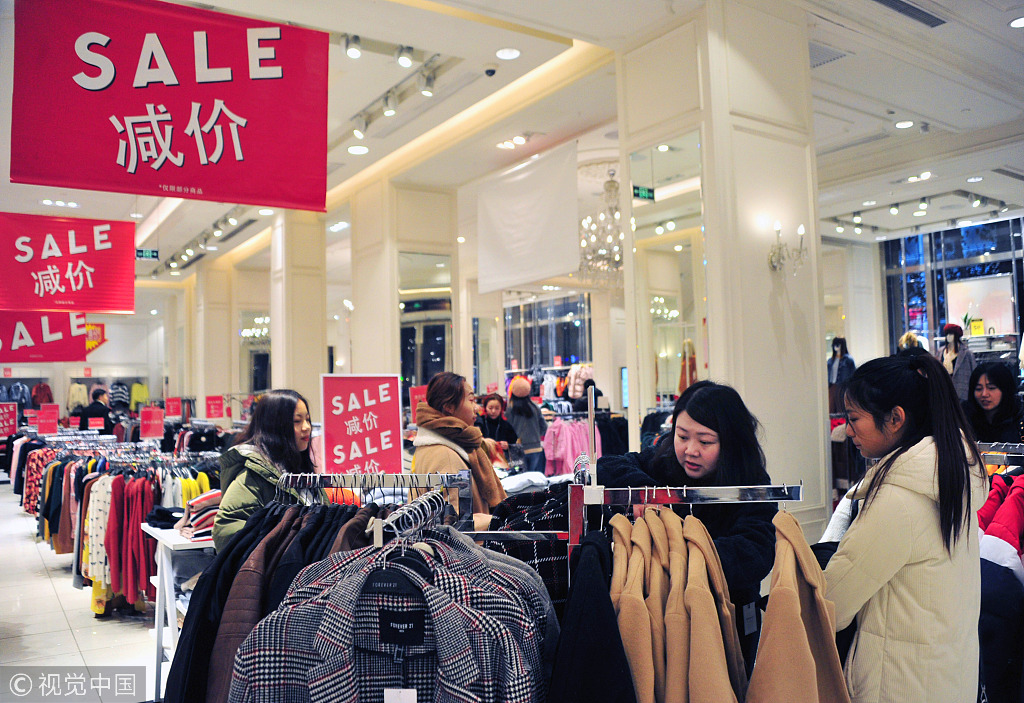 Imagine a group of people with more members than the whole population of the United States, a group that does not have to worry about loans or mortgages as their parents take care of all that, a group that has only seen prosperity, and a group that is determined to have the best the world can offer.
Meet Chinese millennials, a group that will not only reshape China, but also the world. Chinese millennials, those born between 1981 and 1996, number more than 350 million, or over 25 percent of China's population. They are the main drivers of the country's surge in consumption, with spending by those under the age of 35 accounting for 65 percent of total consumption growth. This spending is projected to increase by 11 percent annually until 2021. But it's not just shopping where millennials are making their presence felt.
Millennials are more educated than previous generations, with 25 percent of them holding a bachelor's degree or higher. Two-thirds of all Chinese passport holders are millennials. Over 90 percent of them have a smartphone, and more than half of all luxury goods purchased by the Chinese are bought by millennials. They are transforming every sector of the economy, from travel to education. Millennials were key catalysts of the total $115 billion spent by Chinese visitors on global travel in 2017, and those born after 1990 increased their spending on international travel by 80 percent in 2018. In education, one in three foreign students in the US is Chinese and many are paying full fees.
Although Chinese millennials share characteristics with their Western counterparts, they are a different force altogether. They were born during the one-child policy so became the center of attention for both parents and grandparents. Their families spared no effort in providing them the best education possible; their financial needs were taken care of, and education became their sole focus. Moreover they were born in a period of exponential growth, a time of endless opportunities and optimism.
Another factor that marks Chinese millennials out is that they are willing to take risks. More than 200,000 students turned entrepreneurs in 2017. With the Chinese economy comfortably coasting along, the younger generation is tapping into opportunities in sectors as varied as high-end fashion and selling vegetables online.
This is not to say that they do not face challenges. While being the only child has obvious advantages, it has its disadvantages too, as parents and grandparents expect the best from the children when considering academic performance, their careers or even finding the perfect spouse. And with competition in the job market turning fiercer, the race for top schools becoming tougher, and property getting more expensive by the day, millennials are entering a highly competitive economy in an already cutthroat market. This is having some unintended consequences. The divorce rate is increasing; couples are delaying having children, and stress and tension levels are rising. According to a recently published report, the majority of Chinese millennials say the pursuit of personal wealth trumps all else.
With aging becoming a major demographic challenge for China, millennials are looking at a future where they could be working well into their old age. With China transitioning away from mass manufacturing, it's the millennial entrepreneurs who shoulder the most responsibility for creating companies that add value to the economy.
Their optimism and belief in China however should help them face these challenges. The younger generation loves to travel abroad, study abroad, but knows its future lies in China. It's not surprising therefore that although thousands of Chinese people travel overseas for studies every year, a huge number of them return as they know there are more opportunities in China than elsewhere. They like to engage with the world, whether it's through travel or education, but they want to bring their experiences back and apply them at home.
While the younger generation faces its own set of challenges, their optimism, patriotism and determination mean that they, just like the generation before them, will continue to cement China's place in history.
The author is a journalist with more than 18 years experience in media.
Most Viewed in 24 Hours
China Views