Turkey to set up safe zone in northern Syria: Erdogan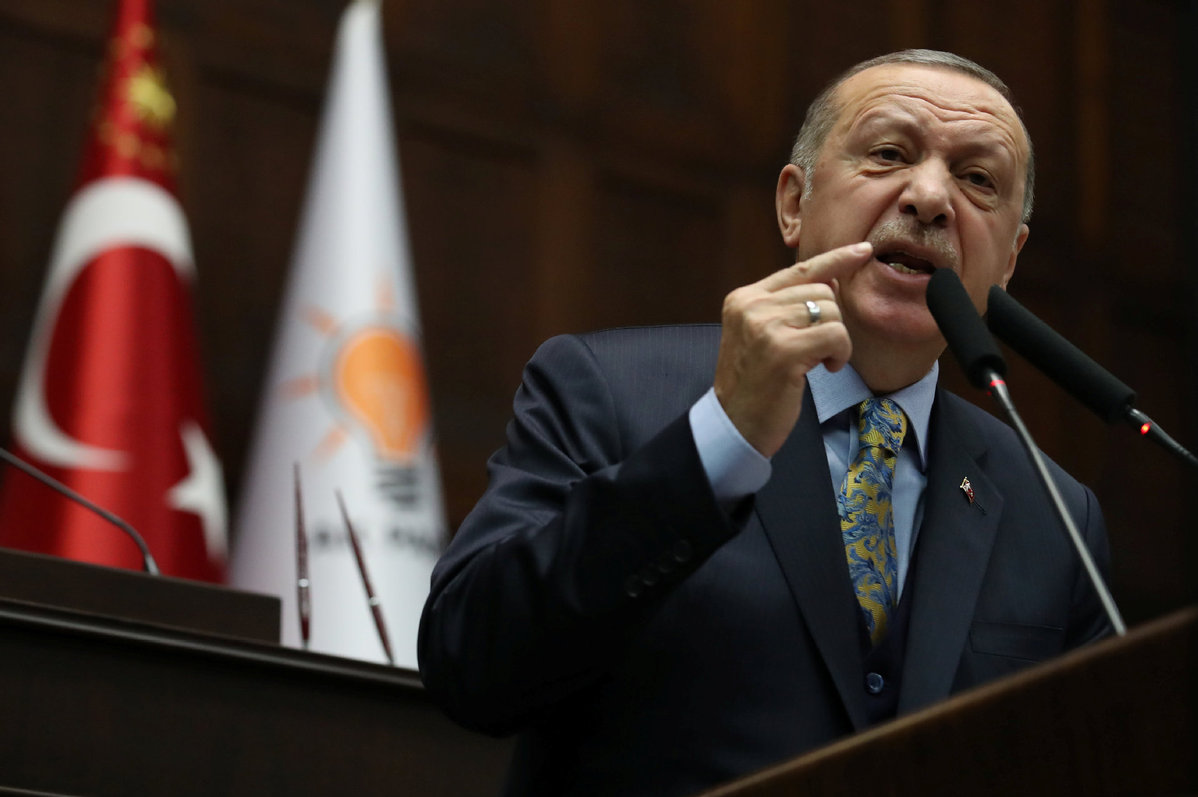 ANKARA - Turkish President Recep Tayyip Erdogan said on Tuesday that his country will set up a 32-km safe zone in northern Syria, following a consensus with US President Donald Trump.
During a speech to the lawmakers of his ruling Justice and Development Party in the parliament, Erdogan said that he held a "quite positive" phone conversation with Trump late Monday, discussing the possibility of creating a safe zone in northern Syria.
In the phone call, Trump reaffirmed that "a 32-km (20-mile) safe zone along the Syrian border... will be set up by us," the Turkish leader said.
Erdogan suggested the zone be expanded. "This is an issue that our teams can discuss and evaluate and which I look positively upon," he said.
"We decided to continue to hold bilateral talks on all issues regarding Syria, including the safe zone," Erdogan added.
Erdogan spoke with Trump over the phone on Monday in an effort to ease the tensions after the US leader threatened Ankara with an "economic devastation" if the latter hits Kurdish groups in Syria.
As the US prepares to pull its troops out of Syria, Turkey has threatened to launch a cross-border operation inside Syria to clear the Kurdish group People's Protection Units (YPG) of northeastern Syria.
The US and Turkey have been at odds over the Kurdish militia, a US ally in the anti-Islamic State campaign but seen as a terrorist group by Ankara.