'Chinese wisdom' is a boon for industrialization
Share - WeChat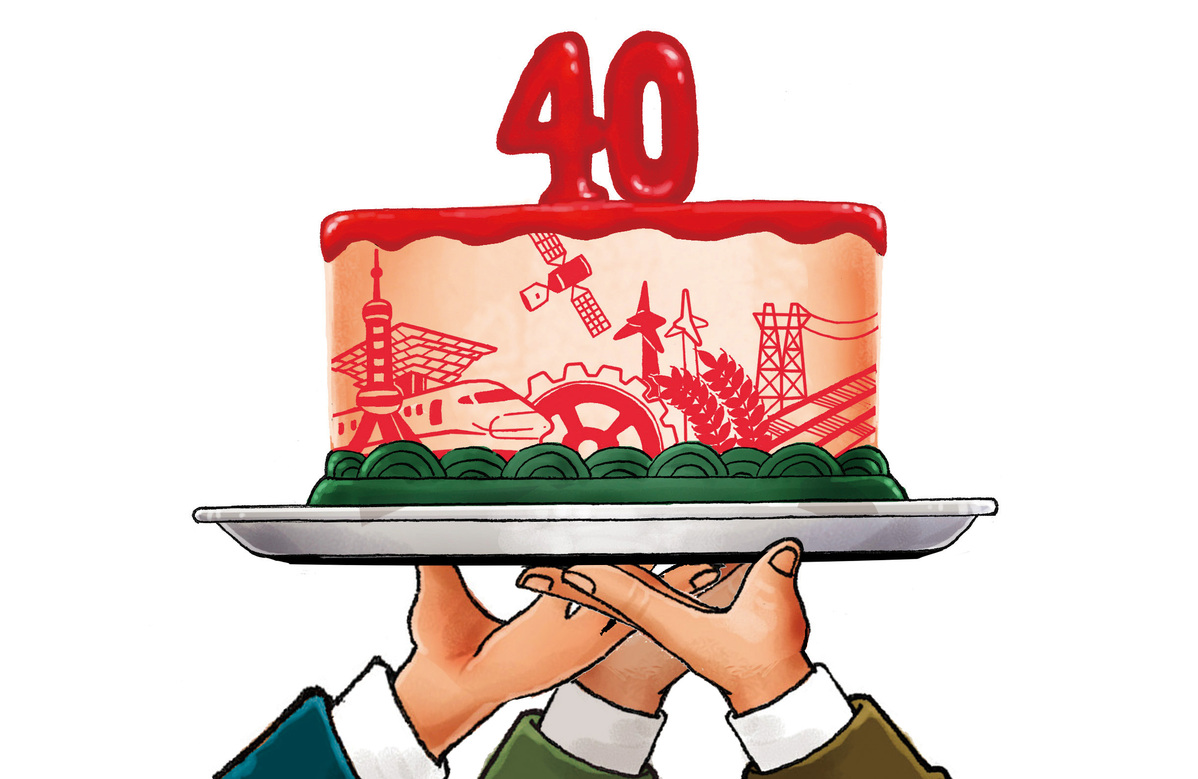 Four decades of reform and opening-up have highlighted the importance of six kinds of "Chinese wisdom" in promoting China's unprecedented industrial development.
First is the adherence to the principle of making progress while maintaining stability, in order to guarantee the continuous growth of industries and deepening of industrialization. Over the past four decades, China has implemented progressive reform focused on economic construction, and made great efforts to build a harmonious and stable development environment. To stabilize economic operation, China has consistently deepened reform and established a favorable relationship among reform, development and stability.
Second is to establish the right coordination between industrial policy and competition policy, continuously improve industrial efficiency and make greater efforts to reach high-end industrialization. China has taken successive measures to coordinate the relationship between the government and market, as part of market-oriented reform, so that the market can play a critical role in resource distribution, and the government can perform its duties better.
China's industrial upgrading measures are in accordance with its industrial development policy. It has achieved effective coordination between industrial policy and competition policy, and adjusted these policies to suit the actual situations, thereby effectively promoting technological progress, industrial efficiency and industrial upgrading. That industrial development and industrialization have been successful and beneficiary to China's economy is evident from the progress the country has made.
Third, industrial parks have played an important role in promoting rational industrial distribution and coordinated regional development. An industrial park is a modern industrial collaboration production area which includes an economic and technological development zone, high-tech industrial development zone, and an export processing zone. Which means an industrial park brings together production factors, highlights the unique features of different sectors and optimizes industrial distribution, which are conducive to promoting industrialization and transforming the development model.
Fourth is to follow the principle of consolidating and developing the public economy while encouraging and supporting the private economy, and cultivating an all-round, dynamic industrial development mechanism. Based on its actual national conditions, China has established socialist market economy with Chinese characteristics. This principle cultivates market players including State-owned enterprises, private enterprises and foreign enterprises, providing a coordinated dynamic mechanism for China's industrial development.
Fifth, China has not only actively participated in economic globalization to establish a sound and open modern industrial system. It has also established several special economic zones, opened 14 coastal cities to the outside world and joined the World Trade Organization. It has attracted huge amounts of foreign direct investment, introduced massive advanced technologies, and made use of overseas market resources to increase its exports that have greatly promoted industrialization.
Four decades of reform and opening-up show China owes its development miracle to the openness of its manufacturing industry. In fact, China had opened up 22 of the 31 manufacturing industries to foreign investment by 2017. Further opening up its economy to the outside world, it has accelerated its marketization process, maintained its development momentum in line with the cooperation and win-win trend in the global value chain of manufacturing, and made remarkable contributions to global economic growth.
Sixth, China has laid emphasis on urbanization and industrialization, because economic modernization depends on the interactive development process of industrialization and urbanization. Industrialization provides the economic foundation for urbanization, while urbanization offers excellent production factors and thus widens the scope for industrialization.
China's urbanization has lagged behind industrialization for some time. But as China stepped into the middle and later periods of industrialization early in the 21st century, its urbanization process has accelerated effectively driving the industrialization process.
The "Chinese wisdom" used to propel industrial development could help other developing countries to promote their own industrialization, and as they gather experience from the process, China will advance its industrialization even further.
The author is director of the Institute of Industrial Economics, Chinese Academy of Social Sciences.
Most Viewed in 24 Hours
China Views