Illustrator is huge fan of Disney toys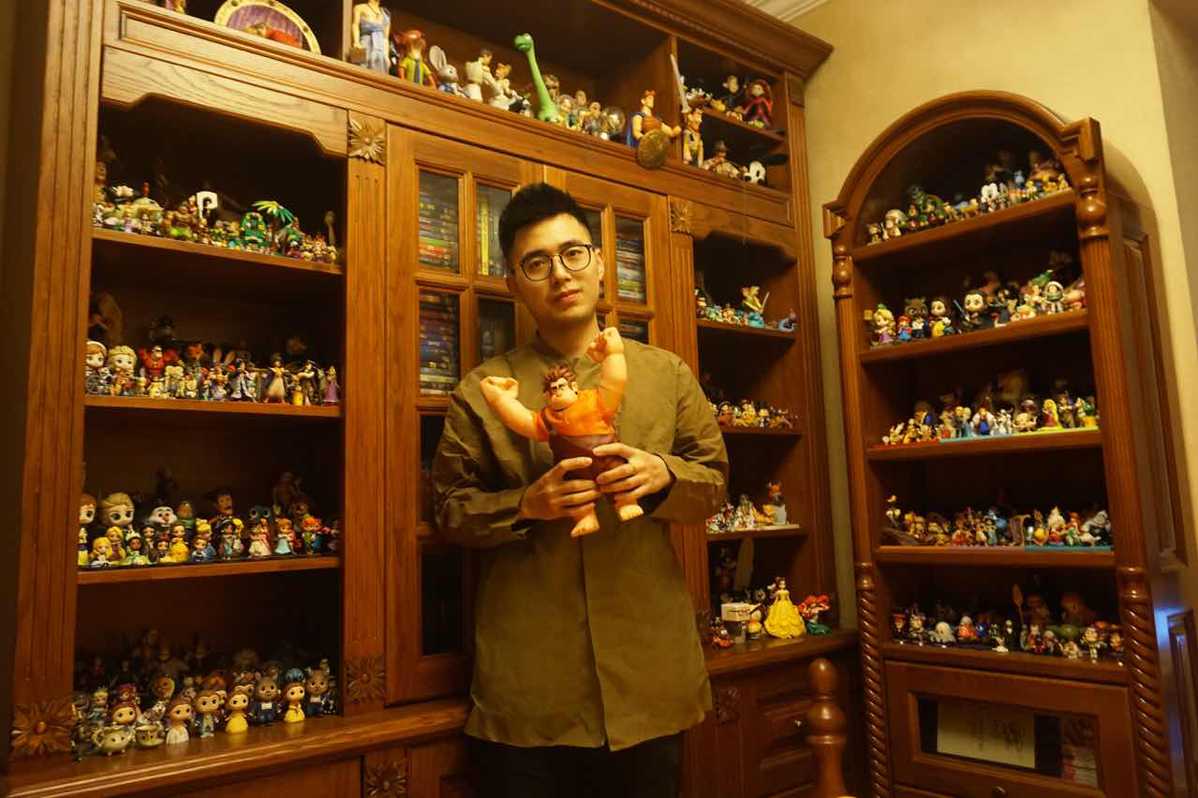 Liu Heyue in Southwest China's Chongqing city is envied by many people for his large collection of Disney toys.

The 31-year-old illustrator has been collecting them for 25 years and now he has almost 1,000 toys displayed in three large bookcases in his bedroom. "I feel so happy to see my toys when I open my eyes in the morning," he said.

At the age of 6, his mother introduced to him Disney's classic film, Beauty and the Beast, and he immediately fell in love with Disney products.

The hobby also inspired him to study cartoon production at college.
"I want to produce some cartoon stories with Chongqing elements and make them as popular as Disney works," he said.