Number of EU teachers working in UK schools plummets
Share - WeChat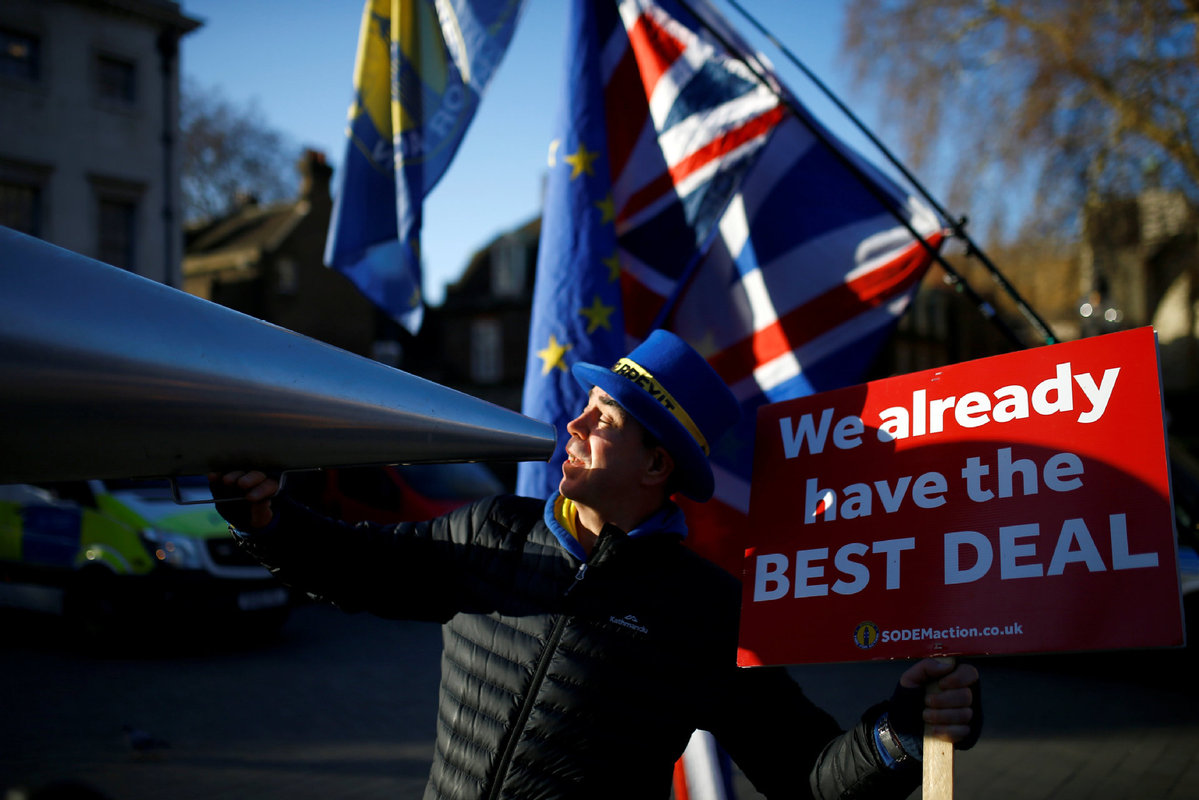 Uncertainty around the nature of Britain's exit from the European Union has led to a sharp fall in the number of qualified teachers from EU countries choosing to work in England.
The slump during the past year has led to concerns that Brexit will exacerbate staff shortages and degrade educational standards, especially in language learning.
The number of EU teachers applying to work in English schools fell by a quarter in 2017-18, the Guardian newspaper reported on Sunday. The 3,525 people from EU member states who were awarded qualified teacher status in the UK included 17 percent fewer Spanish teachers, 18 percent fewer applicants from Greece, and a whopping 33 slump in those from Poland.
Ian Hartwright, senior policy adviser with the National Association of Head Teachers, told the paper: "We found, from our work, that there is no evidence to suggest (EU teachers) are displacing UK teachers. In fact, they were probably filling gaps and mitigating a recruitment and retention crisis in teaching here and positively improving the lives of young people in England and the UK."
Last summer, the Education Policy Institute warned that teaching shortages are likely to become severe and class sizes larger as a result.
The Labour Party said the government's post-Brexit immigration policy, which calls for only skilled workers capable of earning 30,000 pounds ($39,000) a year or more to be admitted to the country, will make the situation worse.
Labour's shadow schools minister, Mike Kane, said: "The Tories have created a crisis in teacher recruitment and retention and their shambolic Brexit negotiations are making things worse."
According to the Department for Education, more than 450,000 teachers work in the UK, which is 10,000 more than in 2010.
The department says the education secretary plans to recruit more teachers and that the details will be included in the government's Teacher Recruitment and Retention Strategy.
In addition to staff shortages, many schools are suffering from funding shortfalls as well. A study from the Education Policy Institute shows a third of local authority secondary schools in England cannot cover their costs and that the proportion of schools in debt has quadrupled in four years.
The report says the average local authority secondary school debt is 483,000 pounds.
Former education minister David Laws, who chairs the Education Policy Institute, told the BBC the numbers show a "marked deterioration".