Museum hosts show of Sino-French 'craftsman spirit'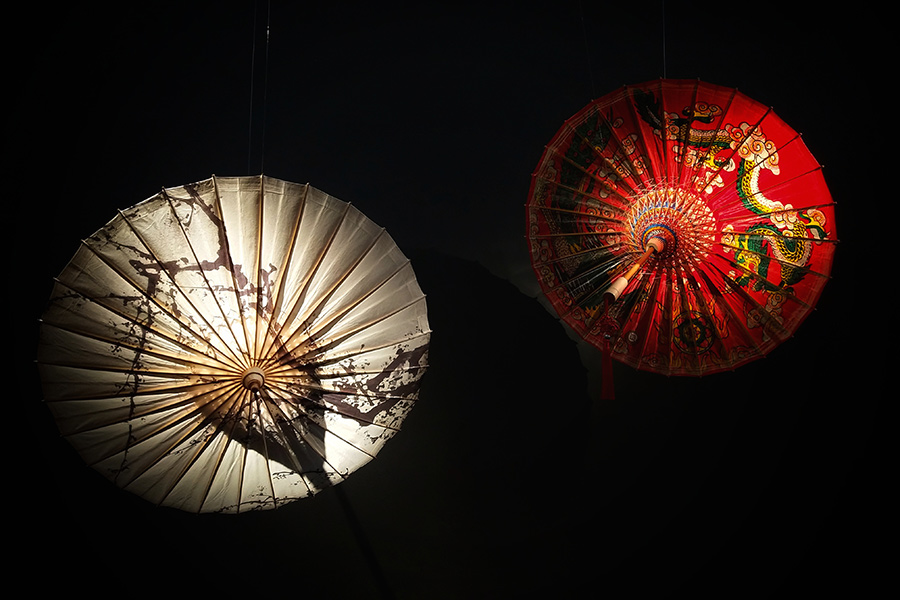 What are some similarities and differences between French and Chinese handicraft? What will people see when the two are displayed at the same time?
On Jan 11, the exhibition Wonder Lab with the theme of "the beauty of Chinese and French craftsmanship" was unveiled at the National Museum of China, presenting the diversity and innovation of crafted masterpieces from the two countries.
The exhibition invited 15 top French craftsmen and 11 Chinese counterparts to participate, with more than 180 pieces of artwork. The artworks involve ceramics, straw weaving, leather and feathers, shadow play, folding fans, folding umbrellas and woodblock watermarks, among other materials and types.
The exhibition focuses on the contemporary innovation of traditional Chinese and French handicrafts, and serves as an interpretation of contemporary "craftsman spirit".
The exhibition runs from Jan 12 to March 17. Here are some artworks on display at the show.