Lighter study burden rule: Is it working?
Share - WeChat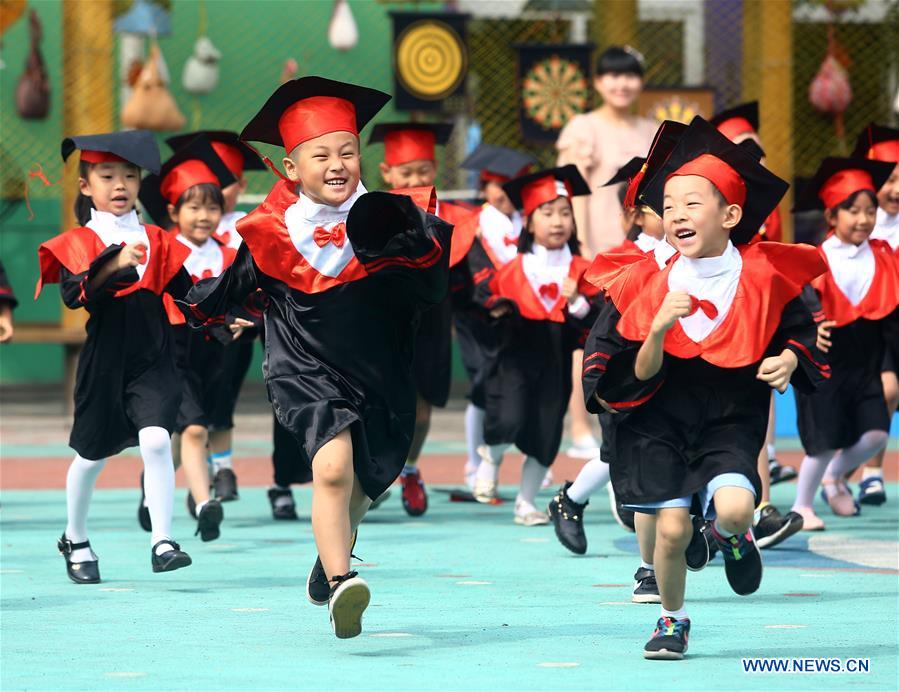 Some parents applaud move, while others continue to feel the strain
Many Chinese parents have mixed feelings about the government's latest move to lighten the schoolwork burden on primary and middle school students.
While some parents think the move to reduce the study burden might free their children from the pressure of a pile of papers and textbooks and let them enjoy childhood, others worry that when public schools reduce the number of homework assignments, make tests easier and downgrade the importance of scores, it is the parents who must step into the vacuum to provide their children with more extracurricular learning to help them stand out from their peers and eventually gain admission to a good university.
The government's "academic burden reduction" policies have been around for decades, but recently re-entered mainstream public debate. That was prompted by the Ministry of Education and eight other departments issuing a guideline on Dec 28 containing 30 detailed measures not only for schools but for after-school training institutions, parents and education authorities-all aiming to reduce students' academic burden.
The Chinese government issued its first guideline on reducing students' academic pressure in 1955. A more recent guideline, issued by the ministry in 2013, mainly focused on schools, including forbidding primary schools from setting up key classes based on students' scores and forbidding middle schools from having enrollment tests.
The new guideline forbids afterschool training institutions from engaging in exam-oriented training or hiring teachers from public schools.
It also forbids education authorities from evaluating schools on the basis of their students' enrollment rates in top high schools and stresses the need to reform the high school and college entrance exam systems, which evaluate schools solely on test scores. Parents should form scientific parenting concepts and refrain from competing with others, it said.
Cui Shifeng, principal at Hefei Hupo Mingcheng Primary School in Anhui province, said that although the education authorities had been discussing ways to reduce the burden on children since 1955, pupils' workloads had, ironically, increased over the years.
The root cause for that is the unbalanced distribution of educational resources among different schools, which induces parents to do everything they can to send their children to better schools, he said.
"It's ironic that the education authorities ask parents to focus less on their children's academic scores but continue to admit students to high schools and colleges solely on the basis of scores in entrance exams," Cui said.
"The new guideline provides good ways to lighten the heavy workload on students, yet I question whether the education authorities and schools have the motivation to implement it."
Cui cited the example of the government's long push for the elimination of enrollment tests, from kindergarten to primary school and from primary school to middle school. Although the practice has been outlawed since 2013, the exams still exist covertly, and no school principals have been punished for implementing them.
"If the principals of top middle schools were stripped of their posts, they would not dare to organize such tests in the future," he said.
However, some parents argue that attempts to reduce student workloads would merely shift the teaching burden from schools to parents.
Liu Yong, the father of a fifth-grade student in Shanghai, said no parent wants his or her child to start academic life from a disadvantaged position, so when the school day ends so early, at 3:30 pm, working parents have no choice but to send their children to after-school tutoring classes.
His son attends seven after-school tutoring classes every week-three each in English and mathematics and one in Chinese. They usually last two to three hours each.
His son usually returns home from the tutoring classes around 8:30 pm. He needs to finish his homework from school and the training institutions and sometimes goes to bed around midnight. His weekends are also packed with tutoring classes.
"I do feel sorry for him when I see him yawning while writing the seemingly endless homework, and although I really want my son to have more time to play, I have to remind myself to be rational," he said.
"To qualify for admission into a key middle school, my son has to study hard now. Only by entering a key middle school can he study at a key high school and later at a good university. There's no other option."