BRI hailed at conference in France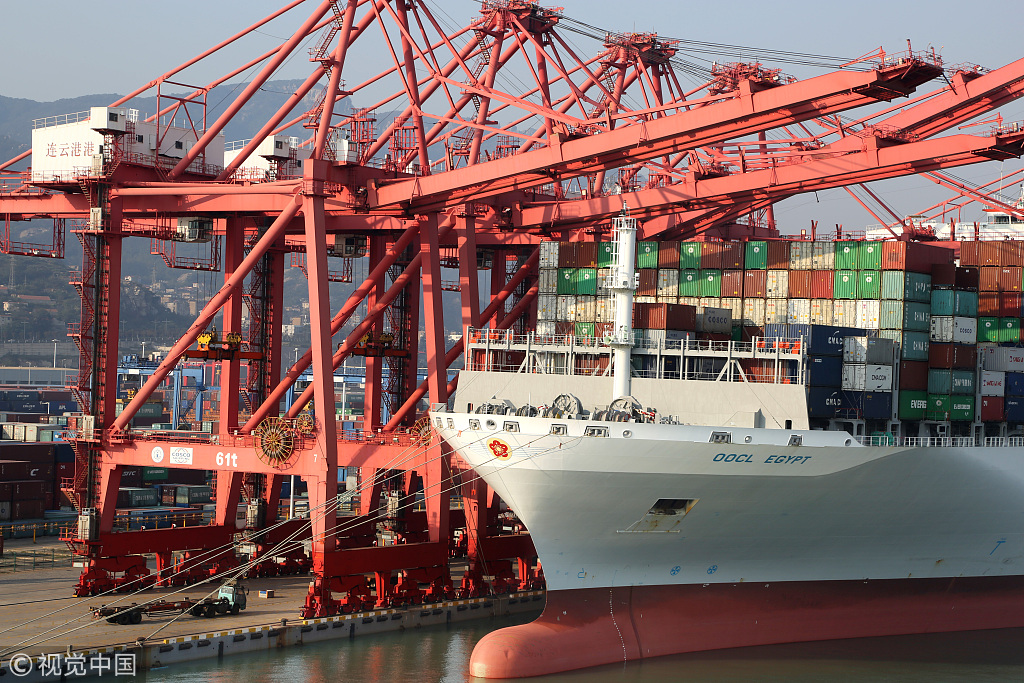 Chinese and French officials and opinion leaders believe the Belt and Road Initiative will bring great benefits to the global community.
The BRI, launched by China in 2013, is aimed at building infrastructure and connectivity between regions to promote social and economic development. So far, China has signed about 170 BRI documents with countries, regions and international organizations, including 60 in 2018 alone.
Chinese Ambassador to France Zhai Jun described the BRI as a "widely popular public good and cooperation platform in the world".
China's trade with countries and regions along Belt and Road routes has exceeded $6 trillion since the initiative was launched five years ago. Its investment in those countries and regions has surpassed $80 billion, creating more than 240,000 jobs in local communities. Meanwhile, China-Europe freight trains now reach 43 cities in 15 European countries.
"The reason that the BRI has become so popular globally in just five years is that it sticks to the principle of building jointly through consultation to meet the interests of all, rather than going alone," Zhai told the second session of the Paris Forum on the BRI, which was held on Thursday at the UNESCO headquarters in Paris, France. The meeting room was packed with more than 400 people from government, think tanks, universities and businesses.
Zhai also attributed the initiative's popularity to its transparency, inclusiveness and emphasis on high standards and sustainability, as well as its respect for international laws and norms and those of individual countries.
Bertrand Badie, a French scholar of international relations at the Paris Institute of Political Studies, said the BRI promotes multilateralism and inclusiveness.
He noted that while the West likes to talk about alliances, the BRI is inclusive, embracing all countries on every continent.
Pascal Boniface, director of the Paris-based Institute for International and Strategic Affairs, described the BRI as a win-win effort, not a zero-sum game.
He said that through the BRI, developing countries could build infrastructure that is critically important to their economic development. He cited the example of some African countries haunted by electricity shortages and said they would be left further behind without building adequate facilities.
Boniface applauded the close cooperation between China and France, citing the example of a freight rail line linking Guangzhou with Lyon.
Christian Cambon, president of the Foreign Affairs Committee of the French Senate, also praised the freight trains that now link Chinese cities with Europe, saying the routes have reduced to days the time required to transport goods. Transport by sea would take two months.
Jean-Pierre Raffarin, a former French prime minister, said that no one should exclude a cooperative initiative such as the BRI.
"We should rescue multilateralism, which is in jeopardy today, through the BRI," he said.
Kong Quan, deputy head of the foreign affairs committee of the Chinese People's Political Consultative Conference, China's top political advisory body, dismissed accusations that the BRI is a geopolitical tool through which China seeks hegemony by splitting Europe and plunging countries into debt traps.
Citing his experience as Chinese ambassador to France from 2008 to 2013, Kong said China bore heavy losses by coming to the rescue of some European countries during the debt crisis.
"Now some countries in Central and Eastern Europe want to pursue their own development by participating in the BRI. Not only does China have no reason to reject them but we don't believe that such mutually beneficial, fair and transparent cooperation will split Europe," he said.