China Daily Global Edition attracts readers worldwide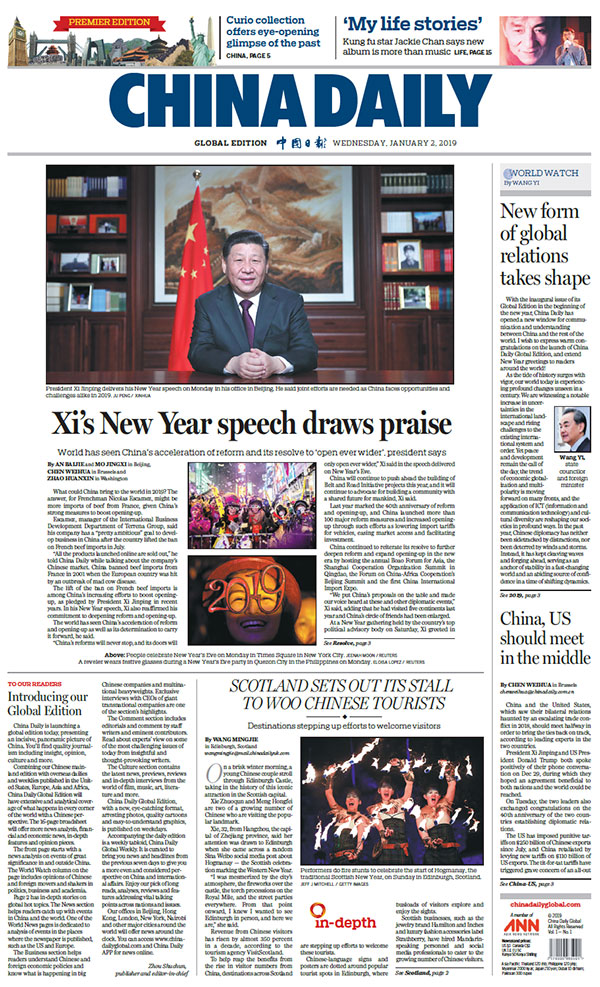 China Daily launched a global edition on Jan 2, presenting an incisive, panoramic picture of China.
Combining the flagship edition on the Chinese mainland with overseas dailies and weeklies published in the United States, Europe, Asia and Africa, China Daily Global Edition has extensive and analytical coverage of what happens in every corner of the world with a Chinese perspective. The 16-page broadsheet offers more news analysis, financial and economic news, in-depth features and opinion pieces.
China Daily Global Edition, with a new, eye-catching format, arresting photos, quality cartoons and easy-to-understand graphics, is published on weekdays.
China Daily's offices in Beijing, Hong Kong, London, New York, Nairobi and other major cities around the world offers news around the clock. You can access www.chinadailyglobal.com and China Daily APP for news online.