Vendor makes sculptures from vegetables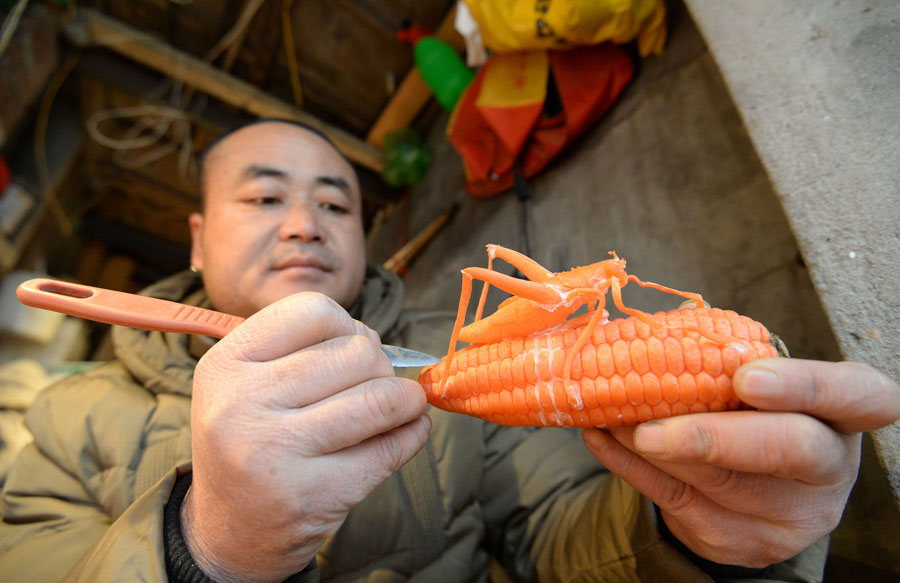 A vegetable vendor in Handan city, North China's Hebei province, carves sculptures out of his wares, including carrots and watermelons.
Guo Yuhong, 44, sells vegetables at a market in Handan. He started to make vegetable sculptures in his spare time in 2013. Now he has nearly 100 in his collection.