The older generation risks being left behind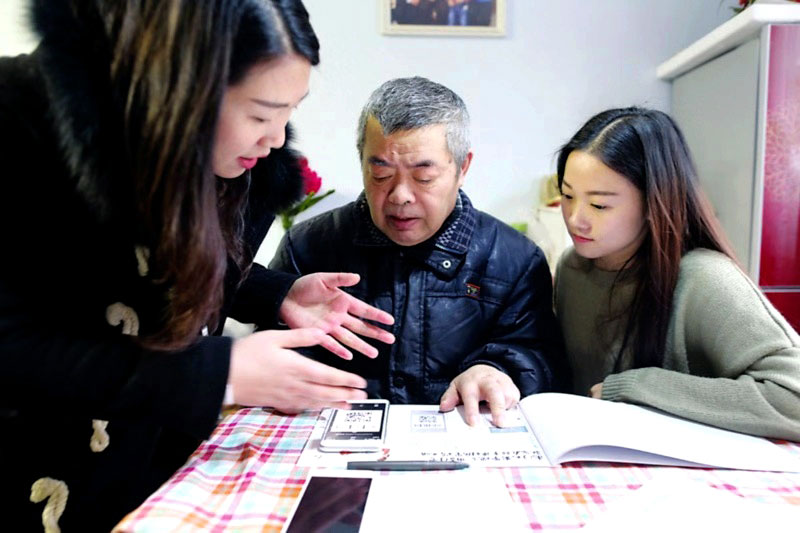 Zhu Naiqiang, 72, from Suzhou, Jiangsu province, has appealed for society to pay more attention to seniors' needs.
In February 2017, I read a story in the Gusu Evening Paper in Suzhou that compared the payment methods used by the younger generation and seniors.
The story described how seniors waited in a long line for an entire morning to pay their water and electricity bills, while younger people used more convenient mobile apps.
It impressed me a lot because I felt the older generation was being left behind. Online payment is not a mysterious thing but a life skill in modern society. However, most seniors stick with their old habits.
In response, I bought a smartphone. I also wrote a letter to the newspaper, saying I was eager to improve my newfound skills and asked for their help.
I contacted the newspaper because I didn't want to bother my children, who don't live with me. I also wanted to appeal to people to care about the needs and concerns of seniors.
The paper replied and then published a story about my eagerness to learn about online payment. Someone at Alipay, the online payment app established by Alibaba Group, read the story and contacted me through the paper.
The company sent two staff members to my home to show me how to use Alipay. They installed the app on my phone and helped me register an account. They also showed me how to shop online, scan QR payment codes and check my online account.
After that, I started shopping online. It's convenient, and delivery is fast. I can buy things that are difficult to find in local markets, and there are so many options. I made 100 purchases online from March 2017 to November.
I have recently bought a new smartphone with a larger memory because I have installed more apps. I guess in the future I will buy an even better one.
Zhu Naiqiang spoke with Zhang Yi.