Traditional village hooks up to the online world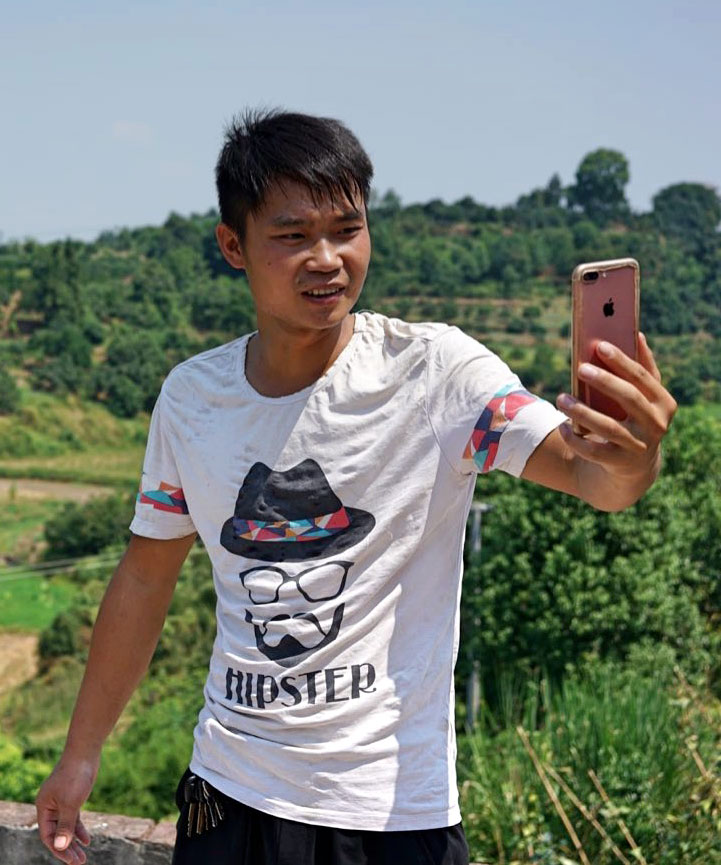 Liu Jinyin, 29, has taught his neighbors to use online payment technology
I was born and raised in a mountain village in Luzhou, a city in southeast Sichuan province. It has great scenery and fresh food, but adults are unwilling to stay. Instead, they leave and find jobs in cities.
In February 2017, I moved back to the village (from downtown Luzhou) and started earning a living by making short videos and livestreaming rural lives on social media, I showed pigs being raised, along with people farming, fishing and cooking.
The livestreams became a big success. In the first six months I earned about 80,000 yuan ($11,659). Before, I earned about 200 yuan a day as a laborer on a construction site in the city.
Many of my fans in cities enjoy my livestreams of rural life because it gives them a nostalgic feeling. They send me "virtual gifts" on streaming sites, which can be exchanged for money.
Gradually, my fans wanted to buy the things that appeared in my livestreams - fresh produce such as eggs and fruit and local specialties made by the farmers, including sausages and bacon. They know these products are healthy and natural because I broadcast the production process.
Some of my viewers in Sichuan visit the village to enjoy the scenery, and they usually buy farm produce when they leave. Most customers are young, so they prefer mobile payment, but most of the villagers had no idea about the new method.
When they saw me receiving payments by scanning a QR code, they asked if I would teach them how to do it. I showed them how to transfer and receive money and check their mobile wallets. I also helped them to print QR codes.
My father is 53. He runs a fishing pool and many young people from the cities visit it at weekends. Now, he can charge them simply by displaying a QR code.
Liu Jinyin spoke with Zhang Yi.