Neighbors reopen border crossing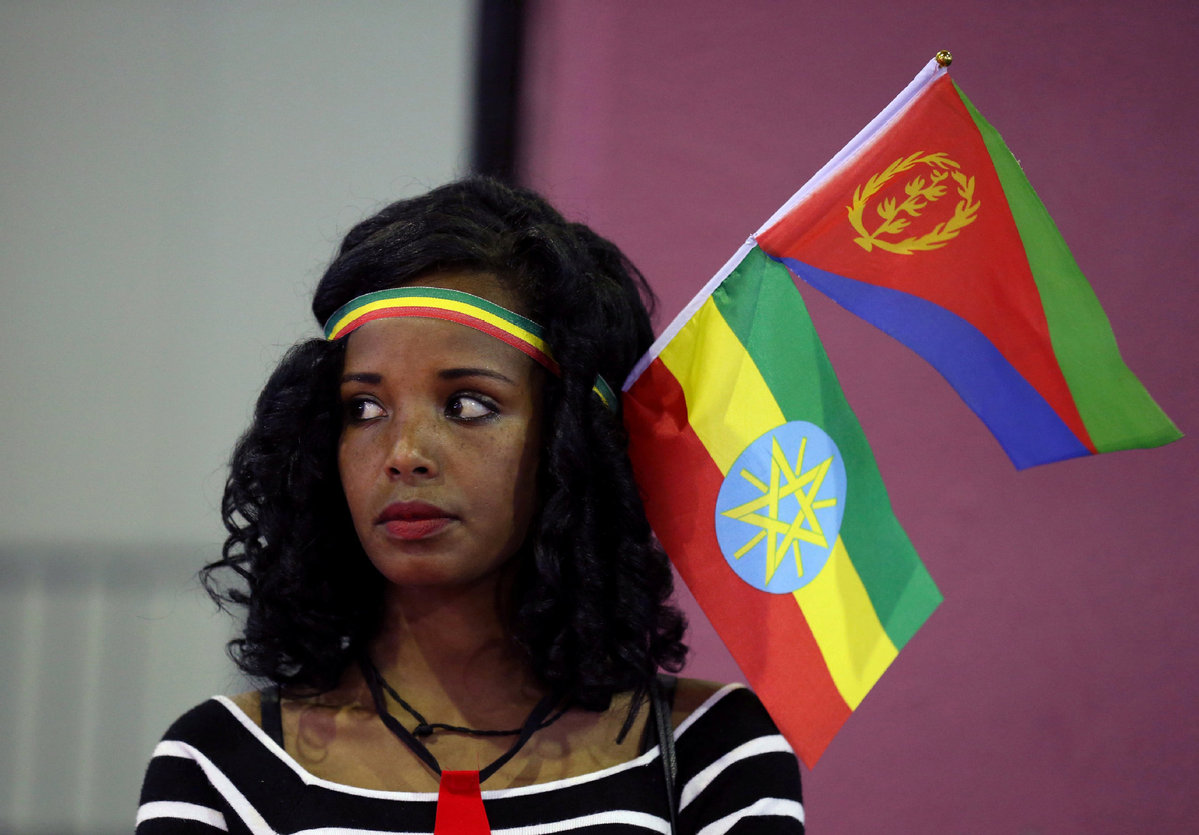 ADDIS ABABA, Ethiopia - Ethiopia's Prime Minister Abiy Ahmed and Eritrean President Isaias Afwerki on Monday officially reopened the Oumhajir-Humera border crossing that connects the two countries.
The newly reopened frontier, which had been closed for more than two decades, is the latest move to mend ties between two longtime foes who are trying to usher in a new era of positive relations.
Eritrea's Afwerki and Ethiopia's Ahmed, accompanied with senior officials of the two East African countries, witnessed the official reopening of the border crossing.
According to Eritrea's Minister of Information Yemane Gebremeskel, reopening of the road is in line with the article 3 of the Joint Declaration of Peace and Friendship that the two countries signed on July 9.
Article 3 of the joint peace accord aspires for the resumption of transport, trade and communication links between the two countries, Gebremeskel said in a statement.
The opening of the border is expected to further improve relations for people on both sides, as well as to facilitate cross-border trade among the two countries in the long run, it was noted.
Recent positive developments between Ethiopia and Eritrea ended two decades of a bitter armed standoff which followed a bloody border war in 1998-2000.
Amid the easing tensions, telecom services between the two countries have resumed, embassies resumed diplomatic relations, and agreements were made to strengthen economic ties.
The two countries' flagship air carriers-Ethiopian Airlines and Eritrean Airlines-have also started flights to Asmara and Addis Ababa, respectively.
Leaders of the two countries also agreed to increase the movement and amount of bilateral trade through Eritrea's port city of Assab to Ethiopia's capital Addis Ababa.
On Sept 6, Ethiopia reopened its embassy in Asmara, the Eritrean capital, after the reopening of Eritrea's embassy on July 16 in Ethiopia.
The decision to construct a pipeline linking Ethiopia's capital and Eritrea's port was also unveiled by the Ethiopian government and the United Arab Emirates (UAE), which would allow landlocked Ethiopia to export crude oil via the Eritrean port as Ethiopia recently commenced petroleum test extraction from the Somali Regional State in June.
In addition to diplomatic and economic relations, Ethiopia and Eritrea are also undertaking steps to strengthen cultural links between the two countries.
A cultural symposium, which was held recently in Addis Ababa, brought together around 500 participants from both countries, including senior government officials who discussed various issues that include ways to enhance the cultural and linguistic ties as well as the need for their cultural collaboration.
Reuters