Archaeologists dig deep on overseas projects
Share - WeChat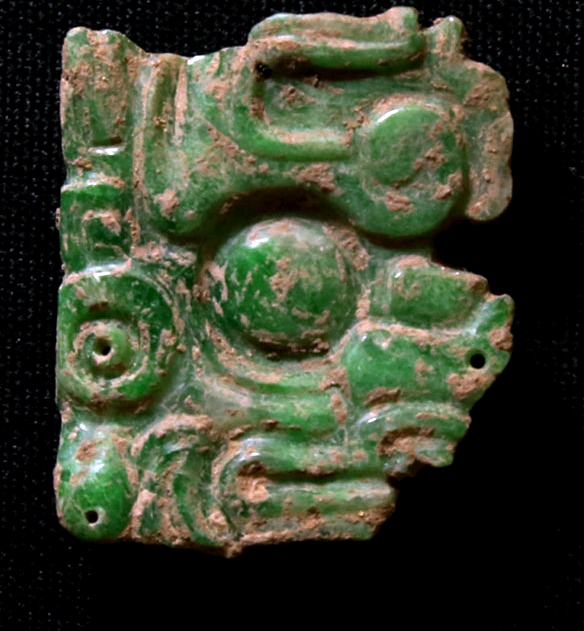 Silk Road landmarks
The connection between the ancient Chinese and Mayan civilizations may still be a little unclear, but China's recent archaeological programs in Central Asia have shed new light on different civilizations along the Silk Road, the ancient network of trade routes connecting east and west.
Mingtepa, a 2,000-year-old site in Uzbekistan, stands as an example of the prosperity to be found along the route, which in the Han Dynasty (206 BC-AD 220) stretched west from Chang'an, the present-day site of Xi'an, capital of Shaanxi province.
Since 2012, archaeologists from China and Uzbekistan have confirmed that the Mingtepa site in the Fergana Valley covered 3 square kilometers.
Liu Tao, an associate researcher at the Chinese Academy of Social Sciences' Institute of Archaeology, said the Mingtepa site has a large complex of high earthen platform foundations, city walls, gates, streets, remains of handicraft workshops and tombs.
"Since they are the largest city remains in the Fergana Valley from this time, they are probably those of the capital city of Dayuan," Liu said.
Dayuan was an ancient state with Greek influences that was mentioned in several key historical records of the Han Dynasty, including Records of the Grand Historian, also known as Shiji. The state's links with the Han Dynasty are now emphasized by academics, as they mark some of the earliest contacts between Western and Chinese civilizations.
"But we still need further findings as evidence," Liu said.
In Uzbekistan and Tajikistan, scholars from Northwest University in Xi'an have researched the sites of 2,000-year-old graveyards along the western edge of the Tianshan Mountains.
Liang Yun, an archaeology professor at the university, said discoveries at these sites last year indicate their links with the Yuezhi, an ethnic group that migrated from present-day Gansu province in West China. They later conquered Bactria, in what is now Afghanistan, and established the Kushan Empire.
These people played an important role on the Silk Road and also contributed to the introduction of Buddhism to China. A newly discovered statuette of the Sphinx and some jewelry in Uzbekistan by Liang's team show that there were trade connections with regions as far away as the Black Sea.
Similar projects are taking place in Kazakhstan.
In 2014, Silk Roads: the Routes Network of the Chang'an-Tianshan Corridor, which includes 22 sites in China, eight in Kazakhstan and three in Kyrgyzstan, was listed as a World Heritage site by UNESCO.
Yan Yalin, director in charge of archaeology at the National Cultural Heritage Administration, said: "In-depth research on the Silk Road has made traveling abroad along the route a must for Chinese archaeologists. It will promote the development of academic studies in China."
Chinese archaeologists have also attempted to better protect heritage outside of their specialist area of expertise.
In Kazakhstan, a program has been launched to improve management of Silk Road-related World Heritage sites, while the project at Mingtepa will possibly lead to another Silk Road destination being added to this list.