Kenya and China dismiss Mombasa port takeover rumors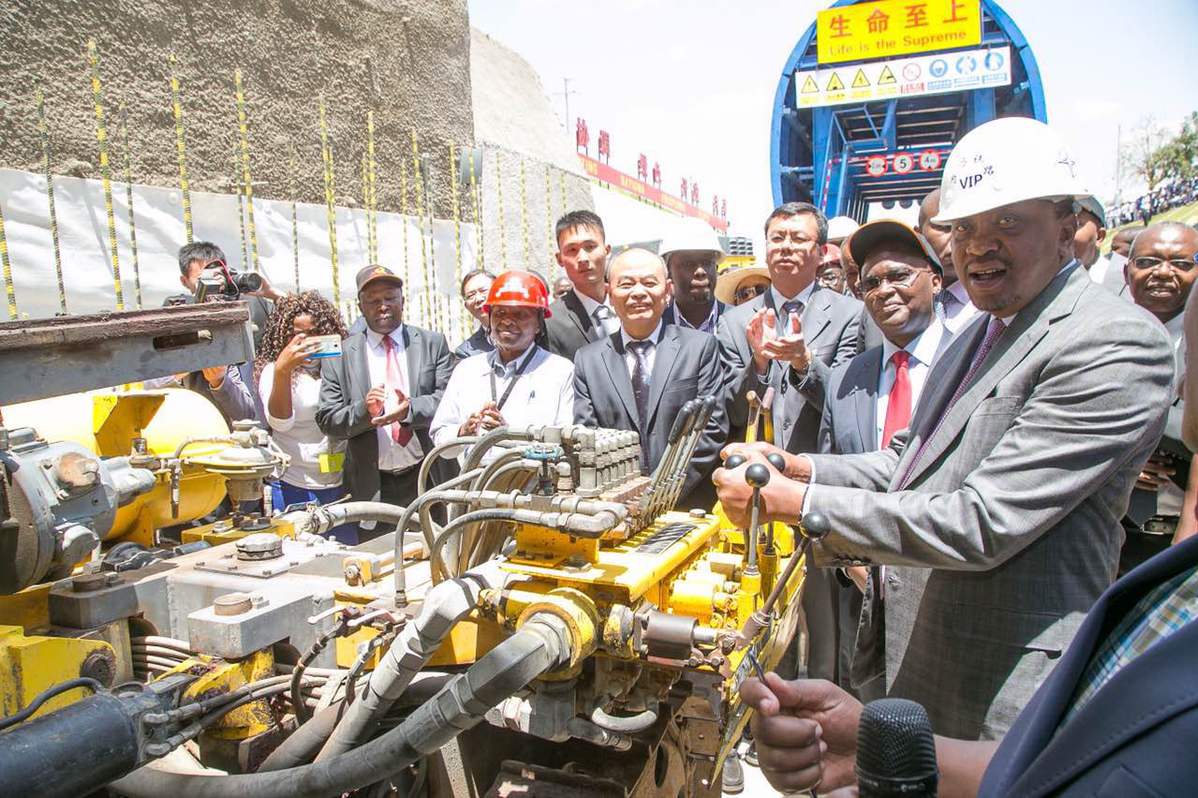 Kenya and China have dismissed claims that the Port of Mombasa could be taken over by China if Kenya defaults on $3.21 billion loan repayment for an ongoing major railway project.
Kenyan President Uhuru Kenyatta, speaking during a recent interview that was aired live by local TV stations, called the allegations propaganda, saying Kenya was ahead of schedule on repayment of the loan and that there should be no cause of alarm.
"Initially, we envisioned to operate six trains on the SGR (Standard Gauge Railway), with plans to increase the number by 2020. However, we are currently operating 11 to 12 trains per day, so we are ahead of our schedule," Kenyatta said.
The 472-kilometer Mombasa-Nairobi SGR started construction in 2013 and became operational in 2017. A second phase project extending to Naivasha was launched at a cost of $1.5 billion in 2016.
It was built by the China Road and Bridge Corporation, and is expected to link with other SGRs being constructed in East Africa.
As per the agreement between Kenya Railways and China Exim Bank, Kenya should start servicing the SGR loan in 2020, when the railway line is expected to be generating a significant profit.
On the question that Kenya is borrowing a lot from China compared to other development partners, Kenyatta said his country is working in partnership with those who appreciate and understand the country's developmental needs, China being one of them.
He said China as a very strong supporter of Kenya's development agenda, just like World Bank, Japan, France and Germany.
He said Kenya will continue to borrow from the development partners in order to meet its infrastructure needs.
Kenyatta said, during his visit to the United States last year, a question was posed on why Africa was looking to China for its infrastructure development partnerships.
"I explained it's because China is opening its eyes and meeting Kenya at their point of need and what they require," he said.
Kenyatta said the question on debt should be how a country will use it. "Are you using the debt for development? Is it to expand your GDP? Or is it meant to open up your country? When we talk about debt, it must be viewed in comparison with GDP," he said.
He said he was confident that Kenya's debt is being used for infrastructure development that will not only benefit the current but future generations.
China also dismissed the allegation.
Foreign Ministry spokeswoman Hua Chunying, said the ministry had checked with the relevant Chinese financial institution and found that the allegation that the Kenyan government used the Mombasa port as collateral in its payment agreement for Nairobi-Mombasa railway was not true.
"At present, the China-Kenya cooperation on the Mombasa-Nairobi railway is progressing smoothly," she said.
She refuted claims that African countries were at risk of being overburdened with Chinese loans, saying feasibility studies are conducted before the projects are undertaken.
"When cooperating with African countries including Kenya, Chinese companies and financial institutions will always conduct joint and thorough scientific study, " she said.