A truly revolutionary painter
Share - WeChat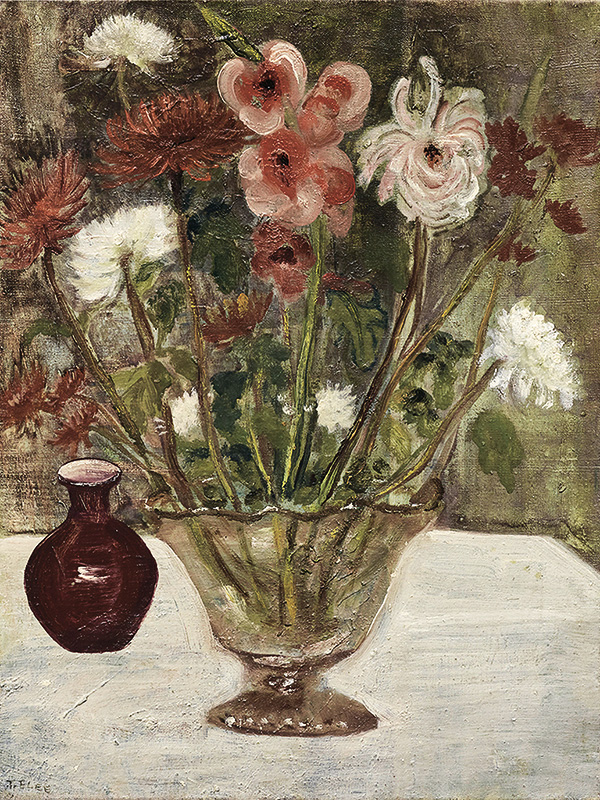 The late Cantonese artist Li Tiefu (1869-1952) once said, "All my life, I've had two passions: revolution and art."
Li, who died nearly seven decades ago, is less well-known today since he spent half his life in North America and remained distant from art communities.
But he was a pioneer of Chinese oil painting. He was among the first Chinese to receive academic art training overseas.
Li was also a revolutionary.
He helped finance the work of Sun Yat-sen (1866-1926), who was three years his senior and also hailed from Guangdong province.
Li helped establish North American divisions of influential unified groups that Sun had co-founded, such as Xingzhong Hui (Revive Chinese Society) and Tongmeng Hui (United League).
The One Beyond the Ordinary, an exhibition running at the Art Museum of the Beijing Fine Art Academy, portrays Li's creativity and patriotism.
The exhibition, which runs through Sunday, shows Li's oil paintings and ink works. Most are on loan from the collection of the Guangzhou Academy of Fine Arts, where Li became an honorary professor two years before he died.
Li joined the large diaspora from Guangdong, who moved overseas in hopes of better lives earlier.
He was sent to live with his uncles in Canada at age 16.
Li attended a fine arts college in the country.
He moved to the United States in 1905 and continued to improve his painting skills at several stateside art schools.
The painter studied under renowned US artists John Singer Sargent and William Merritt Chase, who taught him European art's classical traditions.
Li's oil works and watercolors demonstrate meticulous brushstrokes and refined color schemes.
He also imbued his works with the serenity and poetry of Chinese sensibilities.
"Anyone who sees Li's paintings will find the brushwork stunning," the Beijing Fine Art Academy's art museum's director, Wu Hongliang, says.
Most Popular