Three decades of documenting China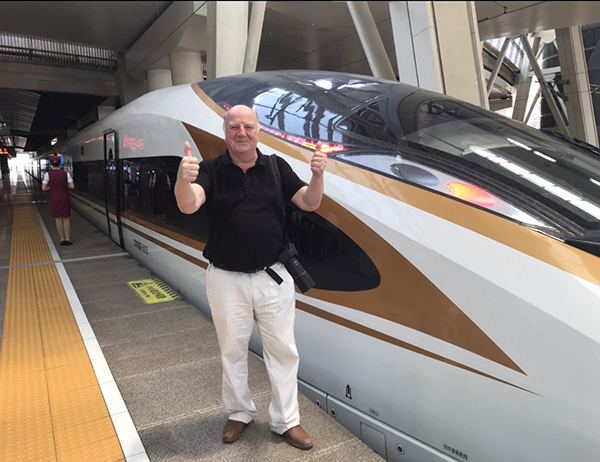 December 2018 marked 40 years since China embarked on its transformative policies of reform and opening-up. For me, 2019 marks 32 years since I first journeyed eastwards to this country which then bore little resemblance, except in geography, to what I see today. At that time, like many of my fellow countrymen, I had very little idea, very few preconceptions of what to expect. Indeed, I really came here to complete a journey, a train journey but one that, as I have said many times before, was an "eye-opener".
January 3 this year saw China's Chang'e 4 successful mission to the Moon. However, go back 50 years to 1968 when the US Apollo 8 first successfully orbited the moon. Then it would have seemed unimaginable for China to have risen to the fore in space exploration - yet, there was Chang'e 4, the first vehicle from Earth to land on what we used to call the "dark side of the moon". But that in some ways reflects the story of China and what I have been and keep discovering over almost one third of a century. I must keep reminding myself that I have lived through so much of the country's transformation, at times even being part of it.
Most Viewed in 24 Hours
China Views