China part of the solutions not part of Brazil's problems: China Daily editorial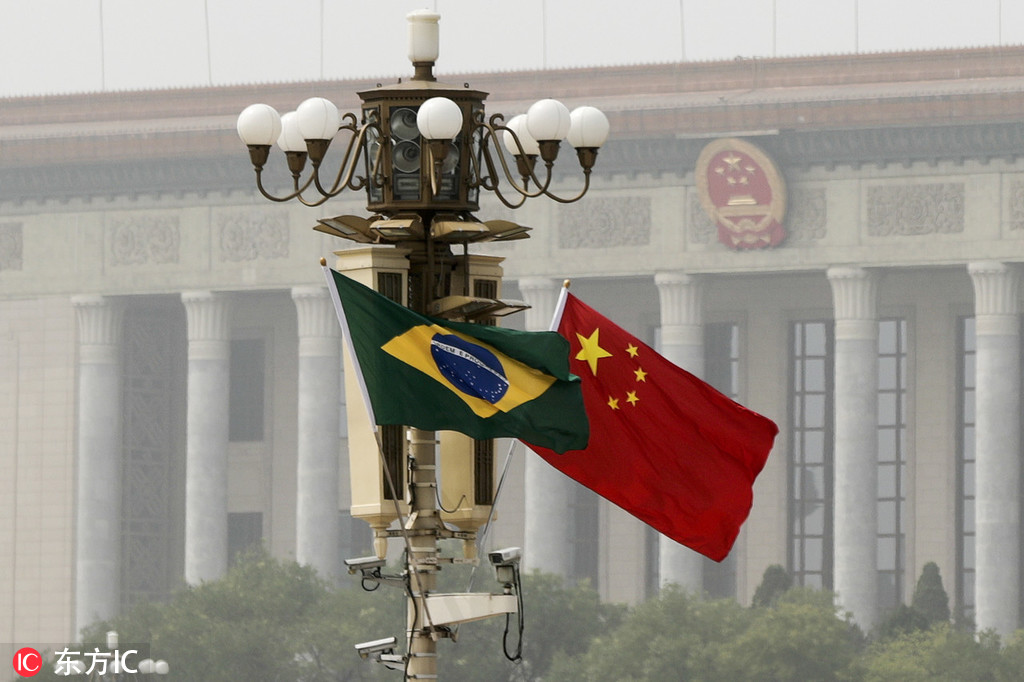 In his inaugural address on Tuesday, Brazil's new President Jair Bolsonaro elaborated on domestic problems as he vowed to rescue South America's largest and most populous country from "corruption, criminality and ideological submission" during his term. "We will re-establish order," he declared.
Brazil suffers from infamously high homicide rate — more than 63,000 people were killed last year — is enduring a slow recovery from a prolonged recession, and has an increasingly polarized society between the left and the right. Bolsonaro faces mounting challenges if he wants to deliver on his campaign promise to bring big changes to the world's eighth-largest economy.
That's why many analysts predict that the outspoken leader, who will have to act rationally and pragmatically once in office, may have to backpedal on some issues despite his inflammatory rhetoric on the campaign trail.
Which may bring relief to those who worry about future China-Brazil relations now with Bolsonaro at the helm. That's because the hard-line views on China he expressed during his campaign made headlines, especially his claim that "China isn't buying in Brazil, it's buying Brazil".
Whether that was a total misconception at the time or just a ruse to win votes by whipping up nationalism, it has been encouraging that Bolsonaro has since restrained himself from making such extreme remarks, and he seems to have come to terms with the fact that the smooth development of China-Brazil relations benefits both countries. He later described China as an "exceptional partner of Brazil".
As Brazil's largest trade partner, China has been the No 1 destination for Brazilian exports such as soybean and iron ore. Chinese investment has driven growth in Brazil's energy and infrastructure sectors, and China has become a new source of Brazil's much needed financing, especially since the downturn in 2012, when World Bank lending to the region halved. That's why China has been called "the countercyclical lender and the stabilizer".
The Sino-Brazilian strategic partnership, which has deepened dramatically in recent years, should be resilient enough to withstand any political scenarios because it has been based on win-win cooperation and mutual benefits, rather than one country taking advantage of the other.
Both members of the BRICS grouping of the world's most important emerging economies, China and Brazil can avail themselves of limitless growth opportunities if they can work together as their economies are highly complementary.
China has never been the source of problems that Brazil faces today, but rather it stands ready to help provide solutions to those problems.
Most Viewed in 24 Hours
China Views