18-year-old receives lifetime supply of beer
Share - WeChat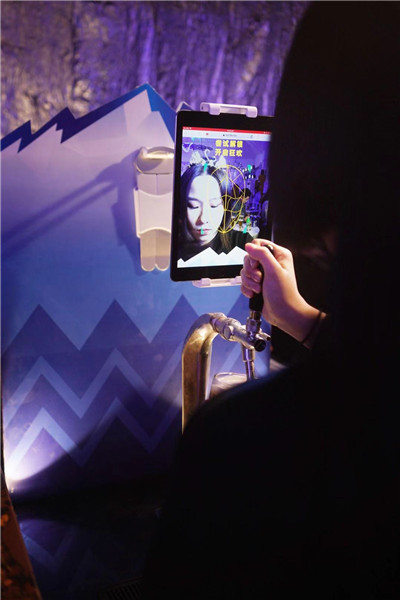 Birthday celebrations often involve a cake and candles, but for Tian Jimo, her entry into adulthood was marked by something a little different – a lifetime supply of beer by Harbin Beer.
Born in Beijing on Dec 31, 2000, at 11:59 pm, Tian was considered the last person in China to turn 18 in 2018. Tian and her twin sister, Jichu, who was born just minutes after in 2001, had previously made the news for being the first pair of twins born across two millennia.
Tian's family members on Dec 31 lured her to a surprise party in Beijing planned by Harbin Beer. There, she was gifted her personal beer tap which could only be activated through facial recognition.
"From today, everyone born in the 20th century will be considered adults," said Vicky Ma, the marketing director of Harbin Beer. "Reaching the legal drinking age is considered a rite of passage for young people.
"We put ourselves in the shoes of those born at the end of the year and imagined how miserable it would be to watch most of your peers enjoy the official status of being legally allowed to drink. So we thought we'd make it up to the last person to turn 18 and give her a very special birthday gift."
Tian said she was left speechless by her personal beer tap and the efforts that multinational drink and brewing holdings company AB InBev – it is the owner of Harbin Beer – took to throw her the party.
"I'm very honored that AB InBev has specially organized this epic birthday party for me. I really appreciate the generosity that came from Harbin Beer. At the same time, it is my privilege to know that I was the special person Harbin Beer was searching for as I mark my journey towards adulthood. Lastly, I would like to thank everyone who was involved in planning this party for me. I wish everyone a happy New Year," she said.