New award created for sustainable fashion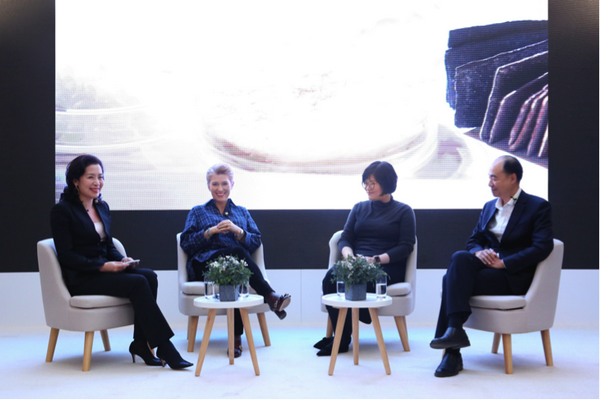 Jointly established by investment organization Plug and Play and luxury group Kering Greater China, the Sustainable Innovation Award was launched in Beijing on Dec 7 to fast-track sustainable innovation within the luxury and apparel sectors.
"Creating sustainable and ethical fashion is a goal we must work on together," says Cai Jinqing, the president of the global luxury group, Kering Greater China, during the event.
Inspired by Kering's motto "Crafting Tomorrow's Luxury", the award program will identify promising startups and technologies in China that have the potential to disrupt the current textile value chain to create a positive environmental and social impact. In particular, Kering is seeking startups that address challenges in terms of alternative raw materials, green supply chain, retail and use.
Winners of the award will receive comprehensive mentorship and networking opportunities, a trip to Europe and the United States to meet with fashion and innovation leaders, and a 100,000-euro ($113,760) grant.
The scouting process for suitable startups will take place from December to August. A jury will then select three winners in September before making the announcement at the Kering-sponsored Sustainable Innovation Conference and Prize Award Ceremony in autumn 2019.
According to Cai, the jury will be made up of experts who have extensive knowledge of the fashion, luxury, entrepreneurship, sustainability and innovation fields.
"Kering is excited to extend our Plug and Play collaboration to China where we recognize that the entrepreneurial and innovative spirit of Chinese startups can offer endless solutions to fashion's sustainability challenges," said Marie-Claire Daveu, Chief Sustainability Officer and Head of international institutional affairs of Kering.
"Innovation and smart problem-solving are critical to reinvent Luxury's business model as sustainable and through our dedicated Kering Sustainable Innovation Award we hope to catalyze new ideas and solutions in the Greater China region to help us in our mission to do so."