Cats fight for 100,000 yuan job
Share - WeChat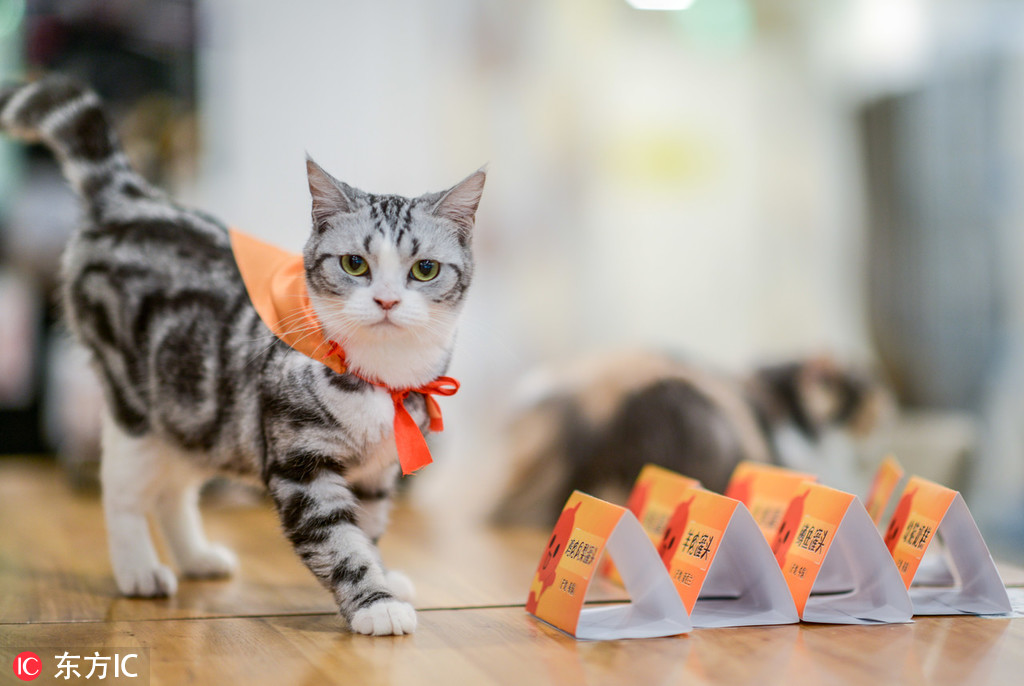 Nearly 100 cat resumes have been sent to Wang Xi, a Taobao shop owner, after he released a special job advertisement.
The advertisement said, "The annual salary is 100,000 yuan including accommodation and meals and the job is to eat, eat and eat."
On Dec 24, more than 30 cats showed up at the Taobao shop's job fair to compete for the position of chief food sampler.
The interview not only compared their weight and health but also tested their appetites.
Wang prepared 15 kinds of canned cat food for these interviewees. "This is mainly to test the appetite of cats. In the future, the chief food sampler will try canned food for cats from all over the world, such as American canned deer meat, Thai canned fruits and canned herring and crab," said Wang.
An American shorthair cat weighing more than 8 kilograms won the entry qualification after it finished eight can kinds of food.