Every problem has a solution
China Reform and Opening – Forty Years in Perspective
Every problem has a solution
Editor's note: Laurence Brahm, first came to China as a fresh university exchange student from the US in 1981 and he has spent much of the past three and a half decades living and working in the country. He has been a lawyer, a writer, and now he is Founding Director of Himalayan Consensus and a Senior International Fellow at the Center for China and Globalization.
He has captured his own story and the nation's journey in China Reform and Opening – Forty Years in Perspective. China Daily is running a series of articles starting from May 24 that reveal the changes that have taken place in the country in the past four decades. This is the final piece of this series.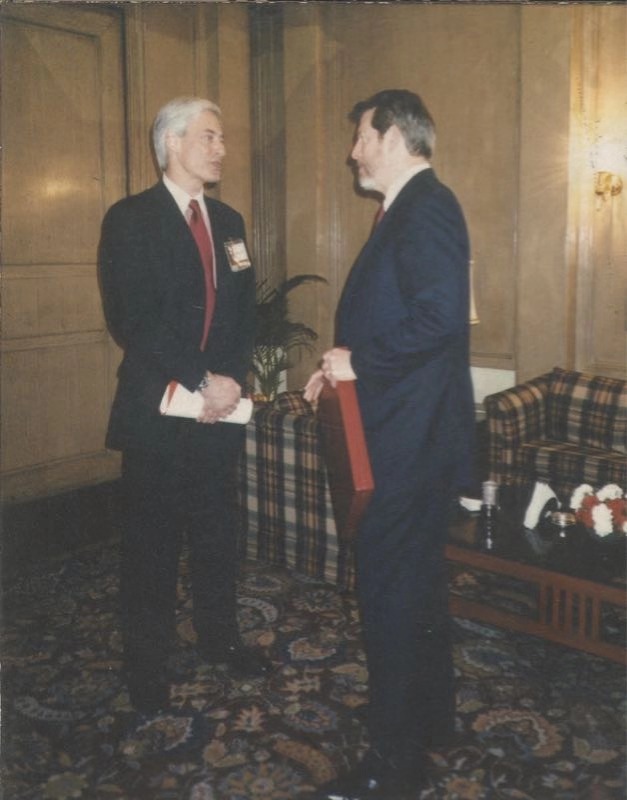 In 2018, China has celebrated 40 years of reform and opening-up.
Among the lessons of reform and opening-up reflected upon during these weeks is the reality that every problem or challenge has a solution. However, over time, as circumstances change, that solution can in itself become the next problem. A visionary approach is needed to address the new problem with a new solution. Cool observation is needed to identify when unexpected outcomes from that solution become the next challenge.
When China was founded in 1949, the introduction of the planned economy based on the Soviet model, together with collectivized agriculture and State-owned enterprises, offered an immediate solution to the chaos and population dislocation left from decades of civil war that ensued from the collapse of an ancient dynastic system. However, by the late 1970s, those systems had become outdated. As the Cold War ended in the late 1980s and globalization surged in the 1990s, new solutions were needed quickly for China to open up to the world and integrate economically, yet with stability.
The 1980s was a time of experimentation. I remember the fledgling vegetable and fruit markets – individual sellers – that sprang up every evening outside Nankai University gate in 1981. By 1983, fashionable clothing made in Guangzhou for Hong Kong manufacturers found its way into the spontaneous night markets that popped up every evening in Xizhimen, Beijing. By 1986, an artist community had spontaneously sprung up in the park at Yuanmingyuan, and by 1988, farmers who had benefited from the early township enterprises and opening of the agricultural "self-responsibility" system were among China's early rich.
The 1980s marked China's early and gradual transition from planning into market. I remember early visits to Shenzhen, the first special economic zone. It was still farmland and fishing. Factory sheds were being built, as the concept of the export-processing zone developed so successfully by Singapore was being tested. I remember cramming into the train in Kowloon with tight-suited Hong Kong businessmen as it chugged up to the border at Lo Wu, and taking our briefcases across customs in long lines to do business on the other side of the border. By the mid-1980s foreign investment joint ventures were on the rise. The Great Wall Hotel seemed to be on the far outskirts of Beijing as every foreign company was crammed into the old Peking Hotel, where Wangfujing was still the city center. After 7 pm at night, however, all the restaurants in Wangfujing closed.
While there was nascent excitement about a gradually opening China market, three nagging questions remained in everyone's mind. Could China become a market economy? What is a market economy supposed to be? And how would China adapt?
There was uncertainty as to how China should shift from an entirely State-planned economy toward a market-based one. There was also a hotly debated question as to what extent the market should guide the economy, or planning guide the market?
The 1990s marked the real opening-up of China's economy. If we were to peg a year, it would be 1992. Deng Xiaoping revisited the special economic zones – laboratories of the market – bordering Hong Kong and Macao, declaring the experiment a success. Spending the Chinese Spring Festival in Shanghai, he advocated the ideas of then Mayor Zhu Rongji who was rapidly streamlining Shanghai's economy, pushing the industrial and shipping metropolis toward becoming a financial center. In these conversations, Deng emphasized that planned economies can have markets and markets can have planning. The debate over socialism and capitalism essentially ended there.
When Deng declared in 1992 that China was a "socialist market economy with Chinese characteristics", he merged the concepts of planning with market and unleashed the Chinese people's natural entrepreneurial instincts that had been stifled under the older Soviet-style planning of the decades that proceeded. The "roaring 1990s" was a time of surging foreign investment into China, emergence of creative arts in cities like Shanghai and Beijing, and a spontaneity that characterized both business and culture.
If we were to peg another threshold year it would be 1998, when sweeping reforms of China's State-owned enterprise system were introduced that struck at the core foundations of whether China would remain a planned or a market system. I remember so clearly drafting blueprints for State-owned enterprise restructuring in Anhui province, where the earlier agricultural reforms had begun in 1978 in a village called Xiaogang when then province leader Wan Li had allowed 18 families to keep their produce and sell it on an open market after meeting State quotas.
In 1992, Wan Li received me at the Great Hall of the People in Beijing. He was then chairman of the National People's Congress and overseeing development of the legal system. His burning question was how to convert State-owned enterprises into competitive multinational corporations. By 1997, I found myself in Anhui mapping the restructuring of cement, steel, chemical and fertilizer enterprises, figuring out how to remove the burdens of housing, retirement, medical care and education that had kept these enterprises more as social nets rather than businesses.
In 1998, Zhu Rongji, then premier of the State Council, launched a full-fledged policy program that converted enterprises to corporations while transferring housing to the market, and evolved the banking and financial system to provide mortgages, pension schemes and medical insurance to meet the needs of this transformation. In parallel, Zhu wound down the old Soviet-era line planning ministries' governing sectors such as textiles, steel, electrical engineering and coal, and transformed them into chambers of commerce, allowing the market to drive business rather than planning to contain the market. Entry into the World Trade Organization followed in 2001, thereby projecting China into an economy thereafter inextricable from global markets.
Without question, 2008 proved another threshold year, marking Beijing's hosting of the Olympics, which symbolized China's acceptance into the international club of nations after three decades of opening-up. That year also saw the meltdown of global financial markets and the emergence of China as a leader in providing global economic and financial stability through its own adoption of combined planning and market synergies to solve not only China's but Europe's problems as well. The years that ensued witnessed China's outbound investment, surging global capital market listings, and closer economic integration with not only Western nations, but also countries across the developing world that sought to understand the success of China's integrated approach to development.
Unprecedented decades of high GDP growth, however, carried its own costs. Industrialization and globalization brought rising incomes and in some cases wealth, but also witnessed increased pollution and carbon emissions, threatening the security of water, food and health. In 2013, I participated as coordinator leading a drafting group of international and local experts at the Strategic Policy Unit of the Ministry of Environmental Protection, proposing a document called Opinions on Ecological Civilization. The proposal called for addressing the environmental crisis through massive infrastructure investments to re-grid China with green energy systems, green financing mechanisms and education programs to heighten new awareness for conservation over consumption. By 2015, ecological civilization became national policy and China surged ahead as the global leader in renewable energy solutions, leading with practical approaches to the climate crisis at the UNFCC.
As 2018 comes to an end, China is not only celebrating the success of these past 40 years of transformation, but also reflecting on these changes and what they may mean for our global future. The impact on China's rapidly changing population cannot be understood easily, as social mindsets transgress generations simultaneously, with all the complexity that these juxtaposed decades bring. China still has large pockets of poverty throughout its interior, while areas such as the Great Bay stretching along Shenzhen and Hong Kong now lead the world in artificial intelligence investments and quantum communication. China remains a diverse, complex and ever-changing set of juxtapositions from culture and arts to economics and lifestyle.
Summarizing China's reform and opening-up in one article, or 40, or even a book is not easy. Trying to understand the convoluted changes and their impact on a wide social spectrum within China is harder. It may be beyond words to project the global impact of these changes. However, one thing is certain: China has stepped away from the past and is striding rapidly into a globalized, environmentally sensitive and technologically advanced future. This has been achieved through a long-term vision applied through pragmatic, sequenced steps.
While China has changed, so has the world. We are now living on a planet characterized by volatile markets and global politics as well as a deteriorating environment and security. All of these issues require pragmatism over ideology, global vision over self-interest, and systematic sequencing to achieve positive and substantial change. Now after celebrating 40 years of reform and opening-up, as 2019 dawns, it is time to get ready for the decades ahead.
Please click here to read previous articles.
Most Viewed in 24 Hours
China Views