Rural schools to get more resources
Share - WeChat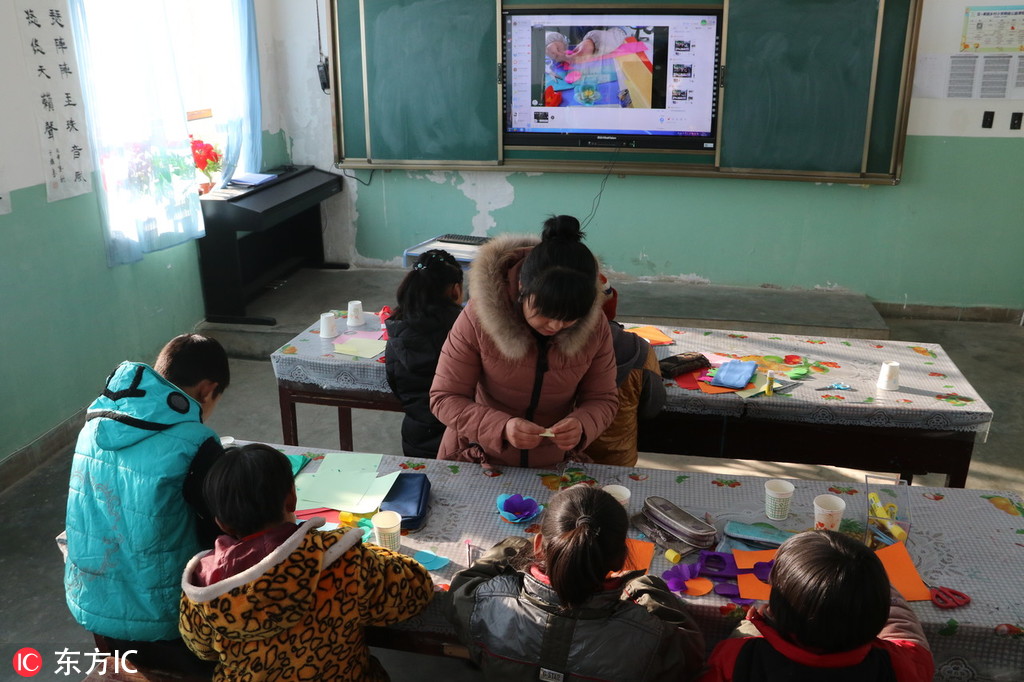 Livestreamed classes, lower threshold into top universities among measures
More efforts will be made to bridge the gap between urban and rural education resources, including financial support to improve rural education infrastructure and provide rural schools with more and better teachers, the Ministry of Education said on Friday.
More educational resources will be allocated to poverty-stricken areas, and the goal is for no child in China to be prevented from attending school because of poverty, Liu Changya, director of the ministry's Department of Development Planning, said at a news conference.
New educational funds, programs and policies will support places where extreme poverty persists-including the Tibet autonomous region, parts of the Xinjiang Uygur autonomous region and the provinces of Sichuan, Yunnan and Gansu-to help markedly elevate their educational standards, Liu said.
The ministry will also support rural teachers, increase their salaries and encourage more college graduates to work at rural primary and middle schools, he said.
More than 280,000 college graduates have been hired to work at more than 30,000 rural schools in central and western China, and the country also plans to continue to lure 41,000 university graduates to teach in rural areas annually, he added.
In an attempt to narrow the gap between urban and rural schools, in 2012 the central government ordered top Chinese universities to accept more students from disadvantaged areas, mainly by lowering entry test scores.
According to Liu, a total of 370,000 students from impoverished regions were admitted by China's 140 top universities, and 103,800 students have been admitted to these universities in 2018.
According to a recent China Youth Daily report, to bridge the gap between rural and urban education, a range of subjects taught at Chengdu No 7 High School, considered one of the best in Sichuan province, have been broadcast daily for the past 16 years via an interactive video link to hundreds of classrooms in remote, impoverished areas.
The system has benefited about 72,000 pupils at 248 rural schools, with many choosing to pursue higher education. Eighty-eight of them were admitted to premier institutions, such as Peking University and Tsinghua University.
"No country in the world can apply the same education standards for all students or have the same teacher teach all students, yet the ministry will explore different ways of technology-assisted teaching to remove the educational imbalances," Liu said.
Chu Zhaohui, a researcher at the National Institute of Education Sciences, said "the most sustainable and fundamental way to keep rural students out of poverty is to give them a good education."
Concerted efforts should be made to prevent early dropouts at secondary schools as many students in poor families start working at an early age to support their family, he said.
The country has invested large sums of money to build schools in often-overlooked small towns and villages, as well as on subsidies for rural students, Chu said.
"However, what is more important than financial support is to change the mindset of poor families so that they can realize the crucial and often long-term role of education in improving their living standards," Chu said.