Coastal area in Shanghai to house new future city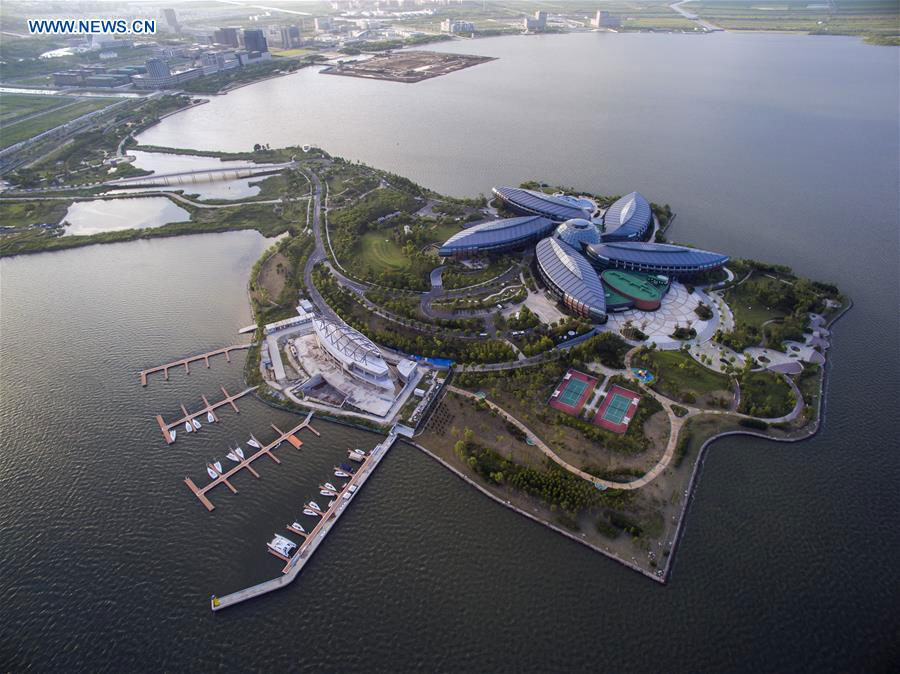 Shanghai officials on Thursday announced the construction of a demonstration zone in the coastal Lingang area in Pudong as part of the metropolis' exploration into future city development.
The 148,000-square-meter demonstration zone, also known as Harbor City Plaza, will serve as a community comprising office spaces, residential apartments, commercial entities, hotels and a library when it is completed in 2021, according to He Xiaotao, chief planner of the project.
The project was announced on Thursday at the Lingang Future City Forum which was attended by experts in the fields of city planning, economic innovation, ecology, humanity and culture.
As China has been undergoing rapid urbanization over the past few decades, many large cities in the country now face problems such as city congestion, ecological degradation and soaring property prices. Experts said that that through a system of innovation, the development of a future city, which has become one of the major drivers in China's quest for further reforms, offers solutions to those challenges and brings about healthier, wealthier and cleaner cities for everyone.
Stephen Evans, a professor from Cambridge University, said a future city offers promises of improved efficiency, technology and ecological environment.
As a city with a leading role to play in the development of the Yangzte River Delta region, Shanghai is spearheading the development of a future city with the project, said Weng Zuliang, Party chief of Pudong New Area.
"Developing Lingang into a future city will serve as an example of Pudong's further opening-up and innovation," Weng said.
The first stage of the four-phase project will see the establishment of office spaces, corporate headquarters, an industrial park, shared office spaces and lifestyle facilities. The buildings will also have green and sustainable features.
The second phase will focus on residential apartments tailored for young people and white collar workers.
The third phase of the project will revolve around culture and will include a landmark that comprises a library, a culture center and a theater. The commercial entities in this phase will include a cinema, a high-end supermarket, various trendy consumer brands, an art hotel and a business hotel.
Local planner said they are already in discussion about introducing another big-name hotel in the fourth phase.