'My Dream' redux: An inspiring and dramatic tour de force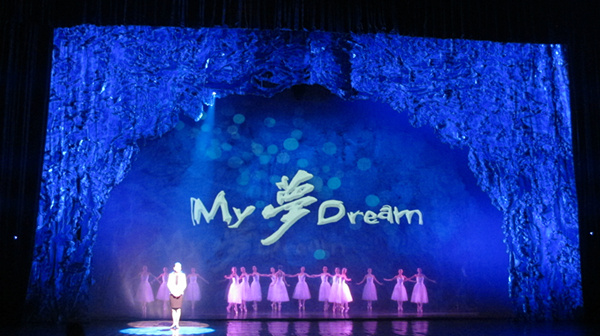 Theatergoers with tickets to the current offering at the Beijing Exhibition Theater are in for a treat as a famed Chinese artistic troupe is back in town, opening its iconic show My Dream with a new repertoire on Thursday.
The music-and-dance variety show, produced by the China Disabled People's Performing Art Troupe, has just returned from a successful international tour that includes stops in New York, Ottawa, Montreal and Macau, with packed houses and resounding applause. At the Lincoln Center, UN General Assembly President María Fernanda Espinosa called the troupe's artists "cultural ambassadors for goodwill among peoples".
In the decades since its inception in 2000, the show has never stopped reinventing itself in pursuit of greater professional excellence. New pieces are constantly added, as are new recruits, yet what remains unchanged over the years is the show's inspirational energy.
The formula is unvarying as it's awe-inspiring: a juxtaposition of the artists' bewitchingly effortless brilliance and the insurmountable hurdles they must overcome to achieve that effect, as none in the audience is unaware of the fact that all the performers glittering on stage have impaired vision or hearing; some are even mentally or physically challenged.
A group ballet dance coupled with a sign-language speech by the troupe's president, Tai Lihua, launched Thursday's revival of My Dream. "With such love and care, even a damaged tree provides green shady shelter, and even a broken flower gives off its fragrance," she said. There couldn't be a better summery of the show's essence, as it's indeed about love.