Business flies high on balloons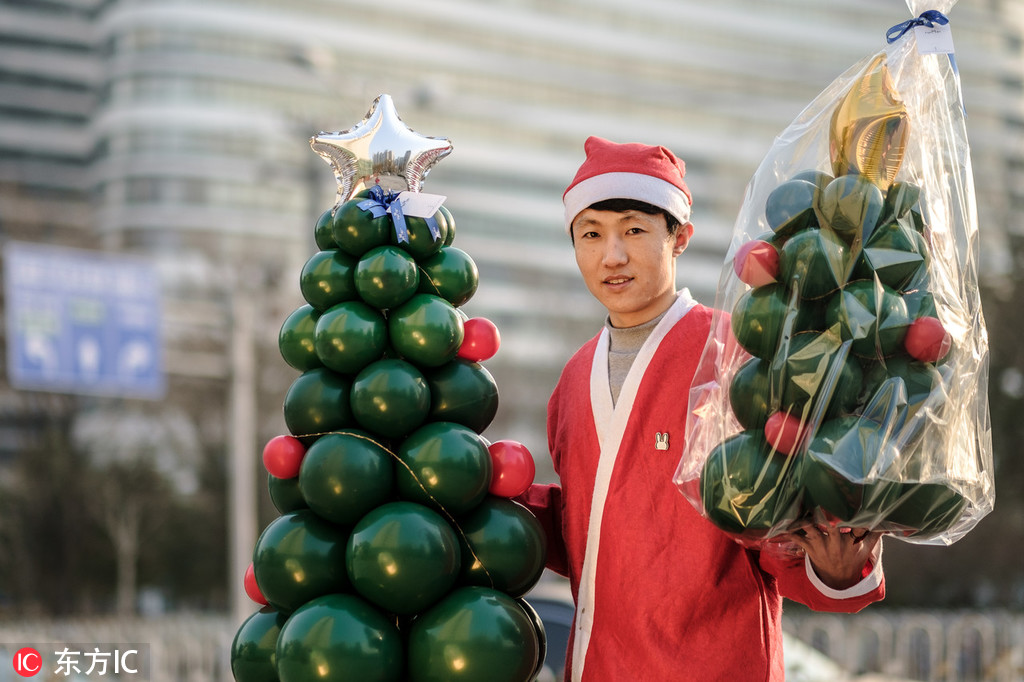 For TwoziBalloons, a professional balloon services provider, Christmas is especially busy as more customers order Christmas-themed balloons to decorate their homes.
Six years ago, TwoziBalloons founders Zheng Zhong and Ni Miaomiao found an opportunity in balloons and started their workshop in Hangzhou, East China's Zhejiang province, which turned into a successful business.
Ni fell in love with balloons when she was a child. However, even in Beijing, the capital city, it's difficult to find a good balloon store. Sometime, she saw peddlers selling balloons in the street, but the quality was not good, and the balloons popped quickly.
Ni started spending lots of time attending special training courses to learn more about balloons and contacted insiders to improve design creativity.
As more people began to pay attention to holiday spirit, TwoziBalloons launched its store on Taobao, China's biggest online shopping platform, in 2016, as Taobao had become an essential part for most young people.
Now, Zheng Zhong and Ni Miaomiao have become a couple, and their 20-person team has become an icon in Beijing, Zhejiang and Fujian provinces.
Either online or offline, TwoziBalloons adheres to quality, putting more efforts to incorporate more popular elements into balloon design. "No matter how far we develop, we'll not forget why we started this business," Zheng said.