Launching ceremony of "Space Solar Power Station System Project" held in Xi'an
The launching ceremony of a "Space Solar Power Station System Project" and a summit forum on the project were held on Dec 23 in Xidian University of Xi'an, Shaanxi province in Northwest China. The project will provide research and development of a space solar power station.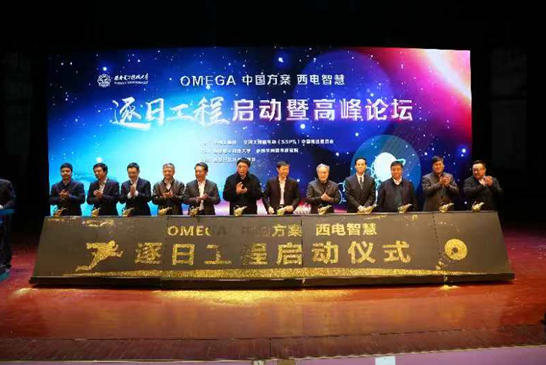 The launching ceremony of a "Space Solar Power Station System Project" and the summit forum [Photo provided to chinadaily.com.cn]
Yang Zongkai, president of Xidian University, said at the ceremony and forum that as a national strategic infrastructure, a space solar power station is a super project urgently needed by space technology to serve national economy and national security. It is a profound energy revolution focusing on national energy strategy and people's well-being.
In 2013, DuanBaoyan and Yang Shizhong, academician of the Chinese Academy of Engineering, sent a joint letter to Xi Jinping, general secretary of the Central Committee of the Communist Party of China, proposing strengthening the key technologies of space solar power plants in China, which the general secretary approved.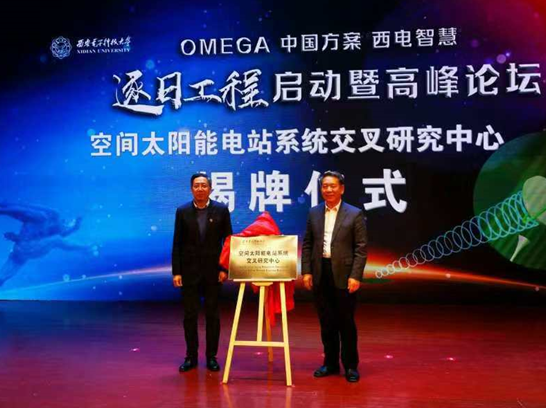 The opening ceremony of the Space Solar Power Station System Cross Research Center [Photo provided to chinadaily.com.cn]
Over the past five years, academician Duan Baoyan led his team in systematic research work and put forward an innovative and leading design scheme of "OMEGA". The world's first full-system and full-link ground verification center for solar power plants will be located in Xi'an.
"I hope that through this platform, we can further strengthen and deepen in-depth cooperation and exchanges with all leaders and experts, work together to create a better future for mankind to climb the peak and continue to move forward!" the president said.
At the launching ceremony, academician Duan Baoyan reported on the research contents, key technology nodes, technical indicators and achievements of the project.
The project, entitled Chasing the Sun, aims to collect solar energy in geostationary orbit through new engineering techniques and transmit it to Earth as a power supply system.
At present, the Ministry of Industry and Information Technology provides significant basic research support for the project, and the Ministry of Science and Technology has listed it in the State major research and development plan.