Summit forum for "new engineering course" and industry cooperation held in Xi'an
Xi'an Jiaotong University of Xi'an, Shaanxi province in Northwest China, one of China's top universities, held a summit forum on Dec 22 for the construction of a "new engineering course" that would include industry cooperation.
Zheng Qinghua, vice president of Xi'an Jiaotong University, said at the forum that innovation consciousness and innovation ability are the inevitable requirements of talent development in the new era, and school-enterprise cooperation is the inevitable trend of education development.
"Contemporary university education should not confine its vision to its own campus, but face the world, the future and the market," the vice president said.
Zheng called on more entrepreneurs to cooperate with schools to promote talent training.
At the forum, Zheng, on behalf of the university, signed cooperative agreements with the relevant enterprises for projects of West China Energy Elite Class, Xi'an Jushiyunku Technology Co., Ltd., and the off-campus innovation and entrepreneurship practice education base.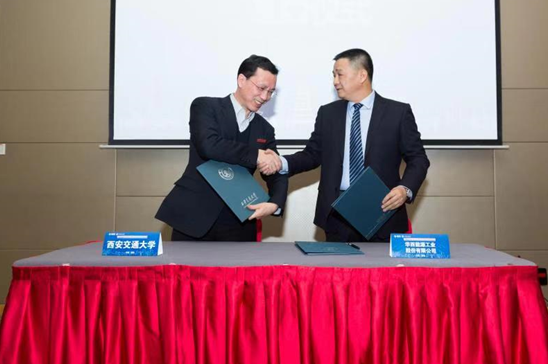 Zheng Qinghua signed cooperative agreements with representative of relevant enterprises.[Photo provided to chinadaily.com.cn]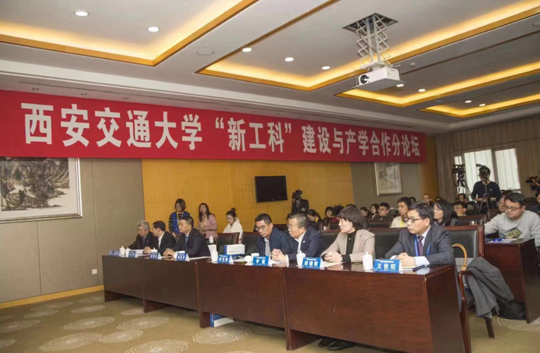 The venue of the forum [Photo provided to chinadaily.com.cn]
Wang Xiaohua, professor of Xi'an Jiaotong University, said that because of problems in the concept and goal orientation of universities and the inadequate innovation ability of university students, engineering education cannot meet the needs of our country, and the introduction of a new engineering program is indispensable.
"On the one hand, the new engineering program is to create a new specialty that will lead the future development of science and technology innovation, economy and society; on the other hand, it is also to upgrade existing specialties by using the current Internet and AI technology," the professor said.
Professor Wang Qiuwang, vice dean of the School of Energy and Power, Xi'an Jiaotong University, introduced the exploration and practice of undergraduate talent training, and pointed out that the purpose of the exploration is to expand and perfect the specialty, and especially to strengthen the training system of energy and power talents with poor integration of mathematical and humanities skills.
Completion of the project of the new engineering course is scheduled for 2020, and is expected to have a good impact on education, practice and program foundation, the professor said.