Satellite ring in works for worldwide broadband web service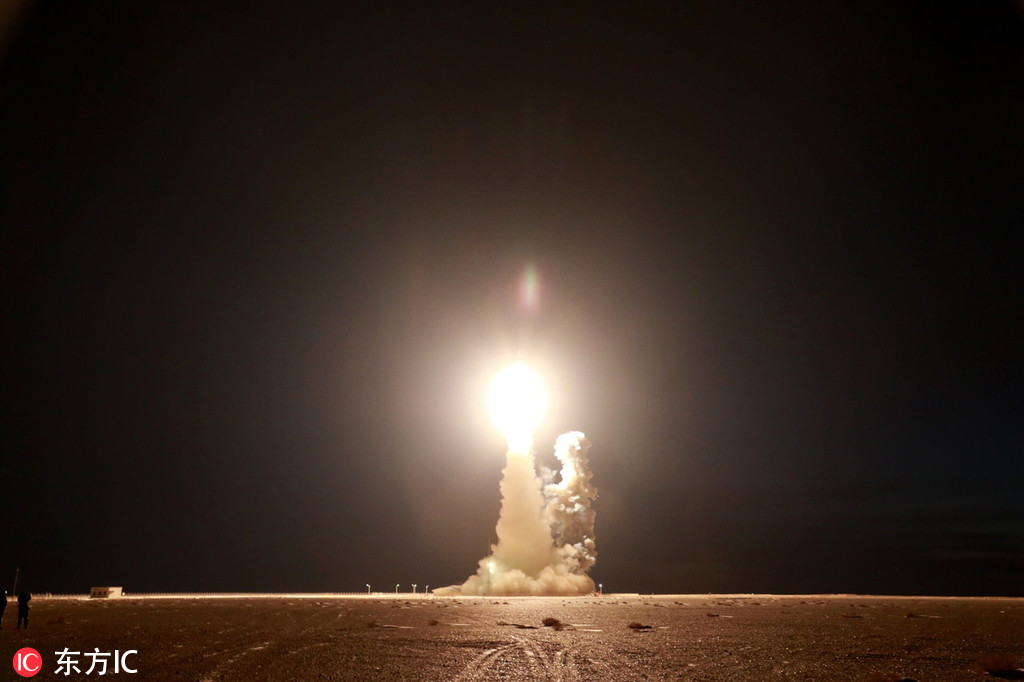 Satellite ring in works for worldwide broadband web service
China has made its first step toward building a vast space-based communications network that can provide broadband internet service worldwide.
The first satellite of China Aerospace Science and Industry Corp's Hongyun project was launched atop a Long March 11 carrier rocket early on Saturday at the Jiuquan Satellite Launch Center in northwestern China.
The technical demonstration spacecraft is tasked with verifying the basic Hongyun satellite design and low-orbit broadband communications technologies. Its main payloads are Ka-band transponders and transmission antennae. It carries scientific and technical devices to explore Hongyun's application in scientific research, environmental survey, and air and sea transportation, CASIC said in a statement.
The 247-kilogram satellite, placed in a sun-synchronous orbit about 1,100 kilometers above Earth, is powered by solar arrays. It has a design life of one year, but is expected to operate longer, according to Xiang Kaiheng, Hongyun's chief designer at CASIC Space Engineering Development Co Ltd in Beijing, which is tasked with developing and operating the Hongyun constellation.
After a yearlong technological demonstration, CASIC plans to launch by the end of 2020 four mass-produced-version Hongyun satellites, which will have many improvements over the original. These will form a small network for Hongyun's trial run, he said.
The Hongyun project, initiated by CASIC in September 2016, aims to build a space-based communications network to provide broadband internet connectivity to users around the world, especially in underserved regions. CASIC intends to have more than 150 Hongyun satellites in 1,000-km-altitude orbit by around 2023, and the constellation is likely to be further expanded in expectation of huge market demand, the designer said.
"After the Hongyun network becomes fully operational, subscribers will be able to make calls and use high-speed internet service anywhere in the world via a land-based device," Xiang said. He added that the device can be mounted on trains, jetliners or in cars and that there will also be portable types for individual users.
Currently, he said, access to telecommunication and the internet are generally unavailable in deserts, on small islands and in polar regions.
Xiang expects that Hongyun satellites will be able to carry equipment to serve businesses in such areas as automated driving and goods delivery, positioning and navigation, and maritime traffic management.
Zou Guangbao, general manager of CASIC Space Engineering Development, said the company welcomes other domestic and foreign enterprises to take part in the Hongyun project. He said a research, development and manufacturing complex at the Wuhan National Space Industry Base in Hubei province is under construction and will make Hongyun satellites.
Globally, the concept of operating a low-cost, high-performance satellite network to provide space-based communications and internet services has become popular among industry players.
The United States' SpaceX launched two experimental satellites earlier this year to test technologies for its Starlink project, in which the tech tycoon Elon Musk proposes to place nearly 12,000 satellites in orbit by the mid-2020s. Another US firm, OneWeb, plans to launch a satellite constellation of 648 low-Earth orbit micro-satellites by the end of 2019, though few developments have been reported.