At New York gala, high notes sounded on bilateral relations
Share - WeChat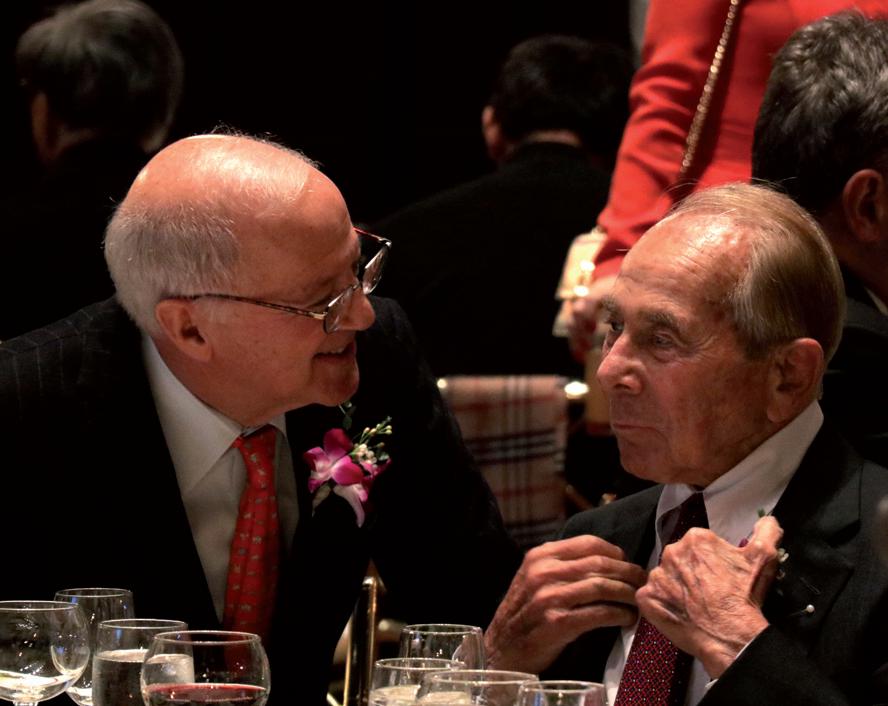 The China-US relationship will improve despite current challenges, and bilateral exchanges in multiple areas will help facilitate it, former US diplomats said at a cultural gala on Thursday.
"Our relationship is too complicated to decouple," Nicholas Platt, former US ambassador to several Asian countries, said in a speech at a gala hosted by the Chinese Cultural Foundation, a New York-based non-governmental organization celebrating its 15th anniversary, at the Harvard Club in New York.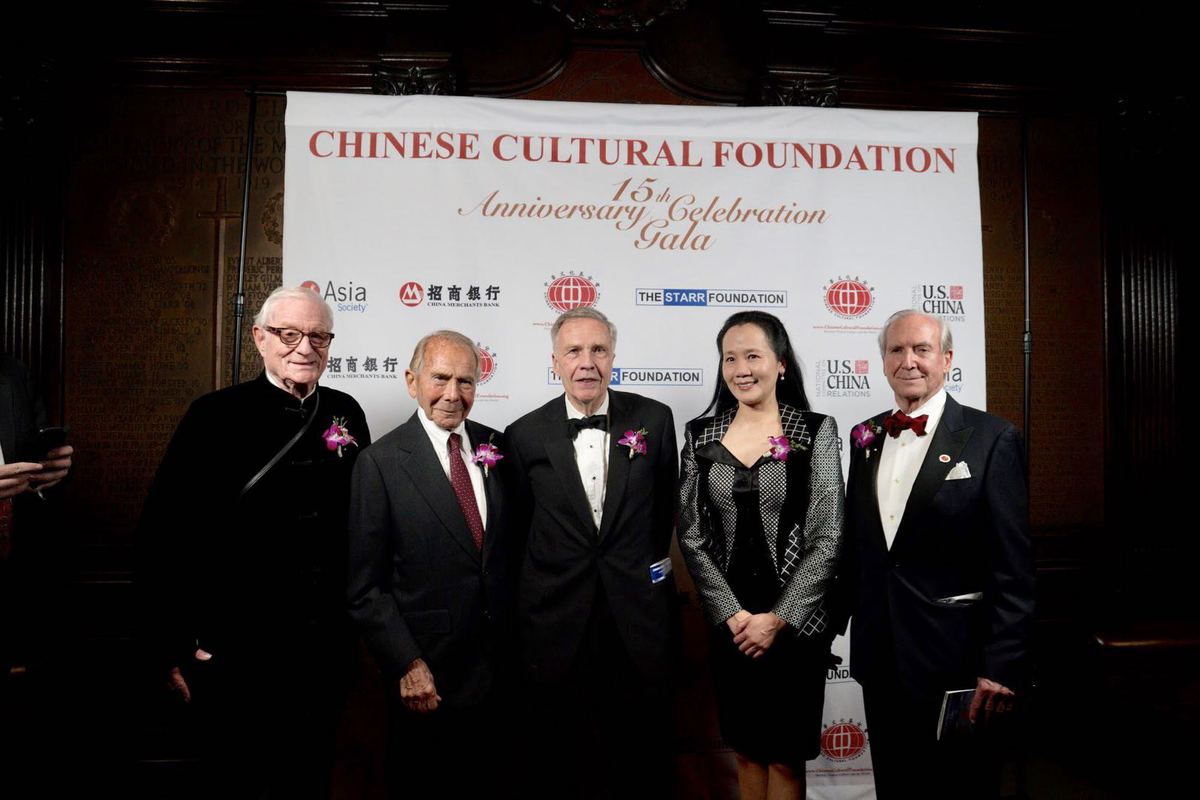 "We have spent decades together, both competing and cooperating, while dealing with serious crises along the way," said Platt, adding that both sides should focus on practical solutions rather than ideological pronouncements.
"I think we will survive it," said Winston Lord, US ambassador to China from 1985 to 1989, in reference to the current chilliness. He said the China-US relationship is at a tipping point, with substantive challenges across many fields.
The two sides need to reach a strategic understanding, he said, and both have to recognize the baseline needs of each other on a wide range of topics, including world government, geopolitics, cybersecurity and economic innovation.
"China is a great power and deserves a major say in world government, including some changing roles by mutual consent," Lord said.
"This calls for more exchanges, not less; more engagement, not less," he said when receiving the Global Achievements Award from the foundation.
Also receiving the award were Platt and former US trade representative Carla Hills for their contributions to the positive development of the bilateral relationship.
"While the governments set the tone, the day-to-day management of these ties is for the most part in the hands of private individuals and organizations," Platt said.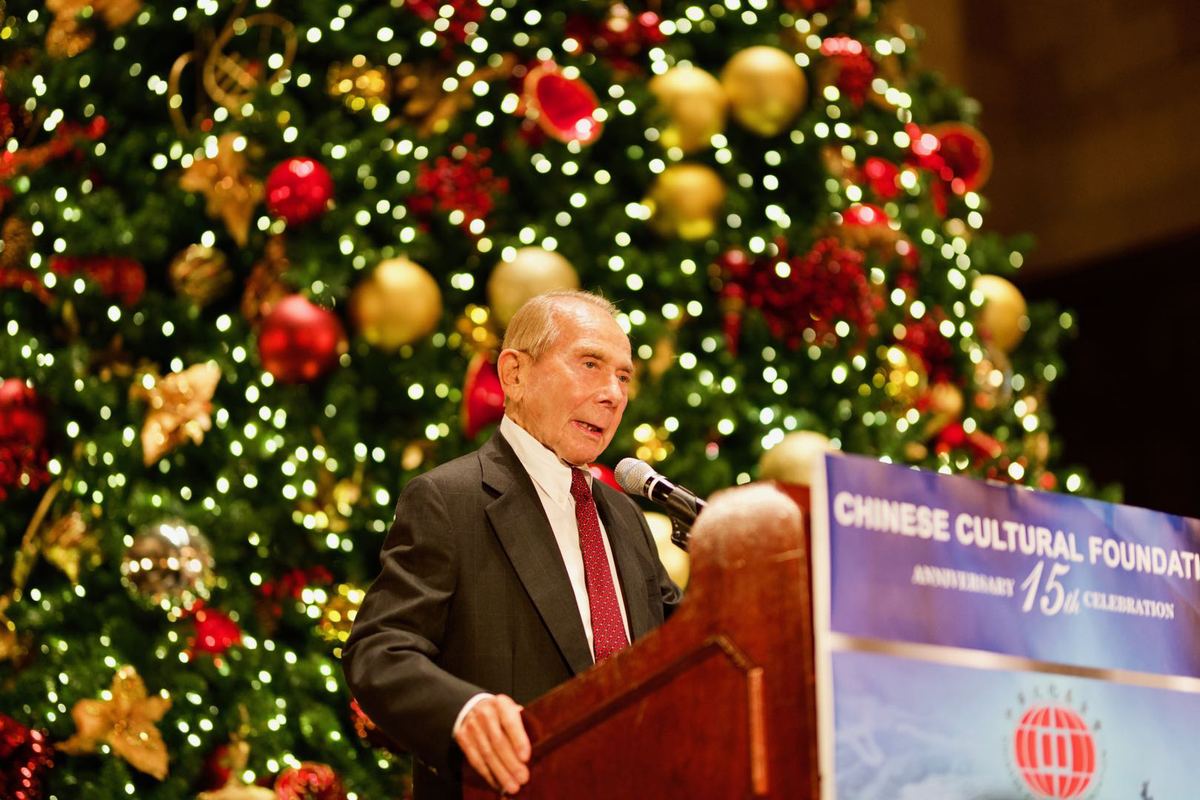 China also recently recognized 10 foreigners who have made notable contributions to China's reform and opening-up and its economic development. They received a China reform friendship medal.
Maurice Greenberg, chairman and CEO of the Starr Companies and honorary chairman of the Chinese Cultural Foundation, was one of the award recipients.
"The (China-US) relationship is bound to be better," Greenberg said at Thursday's gala, "and I am doing my part trying to help."
Greenberg has engaged with China for decades, as his company was the first foreign one to get a wholly owned life insurance license in China.
"A prosperous China is actually what the American people wished for, for decades if not centuries," said Zhao Yumin, deputy consul general of China in New York, who listed numerous instances of Americans offering help to Chinese and to China in general.
"We need a benign and positive interaction," said Zhao, adding that "cultural exchange is one of the things that we can do" to overcome misunderstanding.
Contact the writer at nancykong@chinadailyusa.com