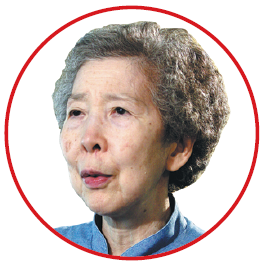 Annie Wu Suk-ching
Hong Kong entrepreneur, policy adviser
BORN:

September 1948 in Hong Kong

EDUCATION:

1968-70: Armstrong Business College, Berkeley, California

CAREER:

1980: Founder, Beijing Air Catering Co

1984: Member of the board, World Trade Centers Association, New York

1988-2009: Chairwoman of the executive committee, Chinese History and Culture Educational Foundation for Youth

1988-2003: Member of the National Committee of the Chinese People's Political Consultative Conference

2003-present: Member of the Standing Committee of the Chinese People's Political Consultative Conference National Committee

HONORS:

1978: Hong Kong Ten Outstanding Young Persons Award

1987: Hong Kong Award for Excellence in Business

1990: Hong Kong Young Industrialist Award

1997: Justice of the Peace

1999: Silver Bauhinia Star
The bellwether of change in airline meals
Annie Wu Suk-ching, founder of first mainland-HK joint venture, Beijing Air Catering Co, says her belief in the government's development path placed her on the front line of reforms
LUO WEITENG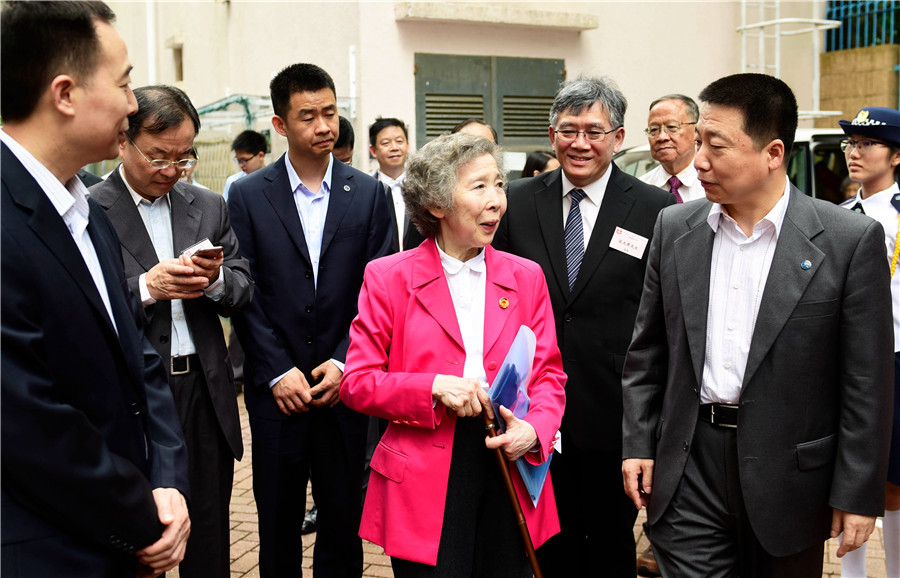 The philosopher Confucius once said that he no longer had doubts at age 40.
Likewise, Annie Wu Suk-ching, one of the first Hong Kong entrepreneurs to invest in the Chinese mainland, has no doubt about the nation's bright future after 40 years of reform and opening-up.
Wu, who founded Beijing Air Catering Co, the first Hong Kong-mainland joint venture, has witnessed the historic rise of China from a rustic backwater to a global economic powerhouse.
Embracing a daring spirit of change, Wu was the bellwether of the first entrepreneurs from Hong Kong that headed north. Born and bred in Hong Kong, she has seen her life trajectory intertwine with one of the most magnificent episodes in Chinese history.
Her story began with a search for roots in the eventful and momentous year of 1978, when China launched its campaign for economic prowess.
Wu first visited the mainland in December of that year to see the motherland that, until that point, she had known only from teachers and ancient poetry. She went to Sichuan province-home to giant pandas, and the birthplace of former Chinese leader Deng Xiaoping-on her maiden visit.
"For years, I had been like a lone traveler, leading a rootless wandering life and looking for long-lost treasures," Wu said. "When I stepped onto the land of Sichuan, I was overwhelmed with a strong sense of national identity and got a taste of what it meant to be Chinese.
"I found my roots, the treasures that define who I am and where I come from."
On a journey to Guangzhou, Guangdong province, on Dec 23, 1978, Wu heard a radio address from Deng at Wuhan Railway Station. In his thick Sichuan accent, Deng announced reform and opening-up, pledging to focus the nation's energy and resources on economic development, as well as open the door to overseas investors including those from Hong Kong, Macao and Taiwan through joint ventures.
It was an eye-opener. With the business sense she inherited from her father, James Tak Wu, the founder of Maxim's Group, Hong Kong's largest catering provider, she felt a harbinger of serious change.
For the next two years, she worked hard to establish Beijing Air Catering Co-originally registered as Sino-Overseas Joint Venture 001-laying the foundation for the creation of more overseas-funded enterprises, and marking the end of in-flight menus that offered little more than biscuits, boiled eggs and cold luncheon meat.
At that time, the normalization of relations between China and the United States put scheduled passenger airline services on the agenda after a hiatus of more than 30 years. Although a historic move, Pan Am, the airline chosen by the US government to operate commercial flights to China, expressed doubts over the standard of Chinese airlines catering services.
However, Deng was adamant that in-flight meals must be supplied by Beijing International Airport so as to make the flight an actual direct one, and dismissed the US' proposal to have stopovers in Tokyo for catering services.
It meant China needed a helping hand to tackle this stumbling block for the restoration of regular direct flights.