Constructing heritage
Share - WeChat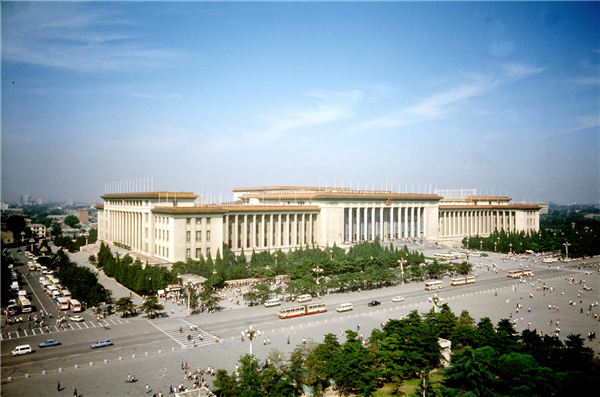 A new illustrated book is an in-depth study of Beijing's '10 great buildings'.
When talking about China's architectural heritage, people usually immediately think of ancient constructions, such as the Forbidden City, the former imperial palace.
Nevertheless, compared with this 598-year-old palatial complex in the heart of Beijing, which has drawn scholars to study its details over the years and social interest in protecting the site, other landmarks recording recent history or contemporary memories also need public attention.
The illustrated book, The 20th-Century Chinese Architectural Heritage Classics: Beijing Volume, was released at the Forbidden City, which is officially known as the Palace Museum, on Tuesday.
Jointly compiled by the Beijing Institute of Architectural Design and the Chinese Society of Cultural Relics, the in-depth book includes 50 of the most-representative 20th-century architectural works in the city and the relevant architects' background information.
"The 20th century witnessed the transition of China from an agrarian to a modern society," says Shan Jixiang, head of the Chinese Society of Cultural Relics and director of the Palace Museum.
"Architecture is the most direct and visible witness of such changes."
The entries to the new book include the Great Hall of the People, which combines Soviet-style facades with Roman columns and traditional Chinese roofs; a Bauhaus-style former 798 factory that's now an art hub; and some early constructions on Tsinghua University's campus.
The book also studies the old embassy area in Dongjiaominxiang, which was set up between 1901 and 1912 after the Boxer Rebellion. The only European-style historical neighborhood in Beijing still retains buildings of the former French, Austro-Hungarian, British and Italian embassies, as well as old barracks, banks and a club.
"It's physical evidence that shows how foreign powers invaded China," Shan explains.
Most Popular