Reform and Opening Up: A boon for China and the world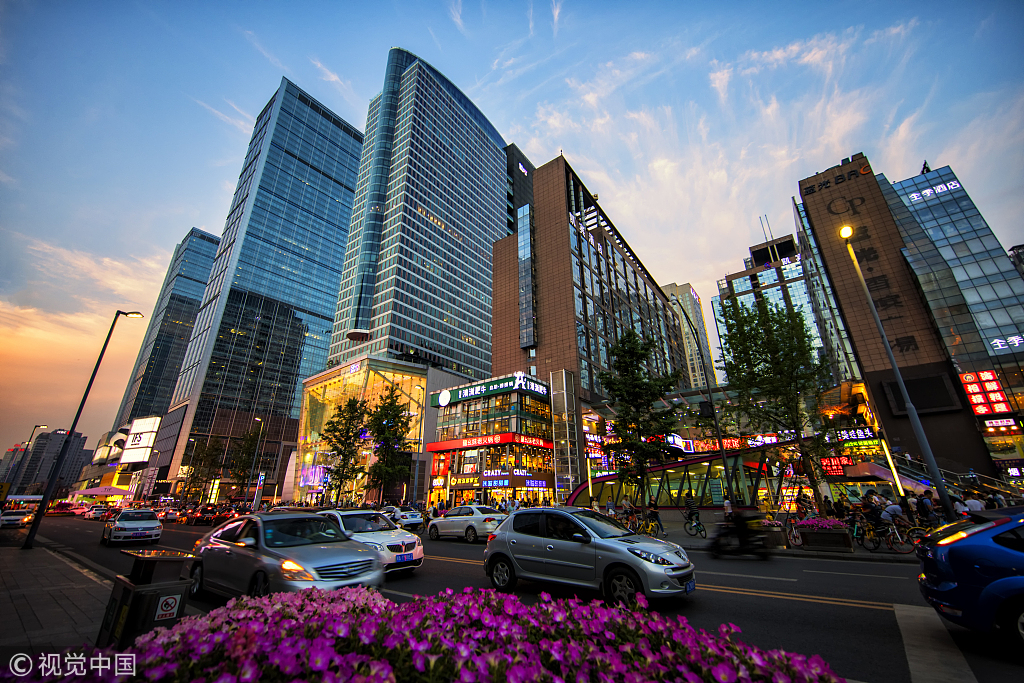 China is celebrating this year the 40th anniversary of reform and opening-up, which is considered a great revolution that has not only reshaped China but also provided tangible benefits to the world.
In a keynote speech at a conference marking the 40th anniversary of this landmark, President Xi Jinping summed up the great achievements of the country's reform and opening-up and said that China has become the world's second largest economy, the biggest manufacturer, top trader of goods, and the second-largest consumer of goods. He also said it is the recipient of foreign investment, as well as the holder of the largest foreign exchange reserves.
He said that in the past 40 years, China's GDP increased from 367.9 billion yuan to 82.7 trillion yuan in 2017, and since the implementation of the reform and opening-up policy, China's share of global GDP has risen from 1.8 percent to 15.2 percent, generating more than 30 percent of global growth for years. China has become a top producer of main agricultural products, built the most complete modern industrial system and achieved many innovation breakthroughs in science and technology.
During the last 40 years, China has successfully transformed its society from a farmers' community to world-leading manufacturers, a manufacturing home and a digital society.
Fishing villages in China's coastal cities, like Shenzhen, Xiamen and Dalian, have been converted into industrial and production hubs.
The great achievements in every field, including economy and trade, industries, infrastructure, telecommunication, science and technology, cyberspace, social and human development, show that China's strong political system, led by Communist Party of China, is delivering very well and central and provincial governments are providing strong governance and moving ahead to make China a modern, prosperous and innovating country.
China is being transformed fast from a developing country to a developed country under the two-centenary goals and the Chinese Dream of National Rejuvenation, which were set by the leadership of the Communist Party of China.
By building modern and beautiful and world class infrastructure, Chinese enterprises have showcased their great potential in the construction of networks of roads, highways, railways, seaports, bridges. China has also translated its potential in construction of landmark buildings, which are among world's largest and tallest.
China's high-speed railway is a revolution in the railway industry and received attraction around the world.
China's recently opened the 55km Hong Kong-Zhuhai-Macao bridge, the world's longest cross-sea and a miracle in infrastructure development. The engineering, design and work on the Three Gorges Dam is a splendid example of construction of hydropower projects.
In the past four decades more than 700 million Chinese people have been lifted out of poverty, accounting for 70 percent of global poverty reduction. This is indeed a monumental achievement in social development.
Now China's reform and opening-up have entered the next stage. China has changed its focus from quantity-oriented economic growth to quality-oriented economic growth. Its focus is now on producing high-tech and intelligent products. China is increasing its imports and providing more space for foreign products. It is creating opportunities for Belt and Road Initiative (BRI) member countries to revive their industries to produce goods and increase their exports.
At the international level, it is unfortunate to say that present globalization is not fair and equitable. Only some countries reaped its benefits and it did not produce concrete benefits for developing countries. Unilateralism and protectionism are being promoted for vested interests. In these circumstances, China's peaceful rise is a blessing, not only for it but also for the world, particularly for developing countries, because China wants inclusive global economic growth.
China wants to share more fruits of reform and opening-up to the world, including BRI member countries. Under this initiative, China wants to form a fair, just and equitable global system by opposing protectionism, and promoting multilateralism and an open world economy to form a community of shared future for mankind.
The BRI initiative proposed by President Xi is now having a positive impact on the socioeconomic development and progress of member countries. According to a report, so far over 140 countries and international organizations have signed agreements to formally join the Belt and Road.
Chinese companies have built 82 economic and trade cooperation zones in 24 countries that are part of the Belt and Road routes, involving nearly 4,000 companies and creating 240,000 jobs. Under the framework of the initiative, over 11,000 freight trains run between China and Europe, linking nearly 100 cities across the region.
The China-Pakistan Economic Corridor (CPEC), which is the flagship project of the Belt and Road Initiative, can be taken as an example in this regard. It has increased Pakistan's GDP by approximately 2 percent and the projects under CPEC are playing an important role in improving the country's infrastructure, ending a severe energy crisis, raising GDP, creating employment opportunities and providing huge socio-economic benefits. Now China is further deepening its reform and opening-up policy, and it is believed that in the future, it will not only provide massive benefits to China but also will create more opportunities for the world.
The author is a researcher and journalist working for Independent News Pakistan.
Today's Top News
Editor's picks
Most Viewed