Gansu to abolish 4 regulations on halal food and related producers
Share - WeChat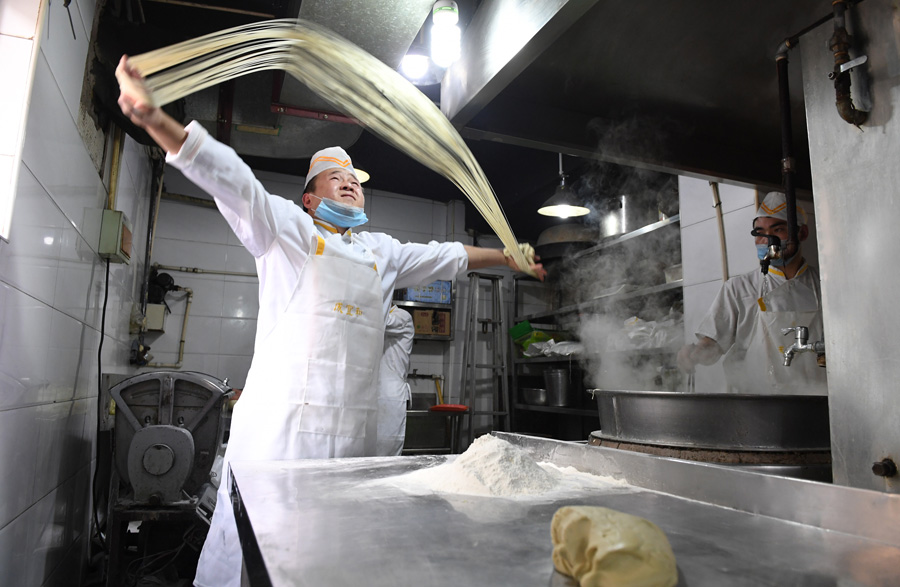 The Gansu Provincial Administration for Market Regulation announced on Thursday on its official website it will abolish four local regulations on halal foods and related producers.
The four regulations include guidelines of general principles of halal food certification, halal dinning enterprises, halal dairy producers and halal wheat food producers.
"The guidelines were published in March 2013 according to the uniform standards set by the provinces of Gansu, Qinghai, Shaanxi, Yunnan and Ningxia Hui autonomous region," said Wang Xueren, director of the Policy and Regulations Department of the Gansu Ethnic Affairs Commission. "Last year, Ningxia abolished the regulations."
There were more than 22 million Moslems in China when the guidelines were published in 2013, which aimed to set nationwide uniform standards for halal foods, according to Xinhua's report in 2013.
However, it doesn't seem to work well.
"After five years' enforcement, we didn't find its great significance to the market," Wang said. "Furthermore, the current market has changed greatly over the past years, which created disparities from the policies."
For instance, halal foods mainly refer to meat-sourced edibles, but the halal foods regulated in the guidelines published in 2013 also include soy sauce and vinegar, he said.
"The abolition aims to strengthen market management and promote ethnic harmony," Wang said.