Guang'an Field Art Biennale Exhibition opens in Sichuan
Guang'an Field Art Biennale Exhibition 2018 entitled "Watching the Hometown" officially opened on December 16 in Wusheng County, Guang'an, Sichuan province in Southwest China.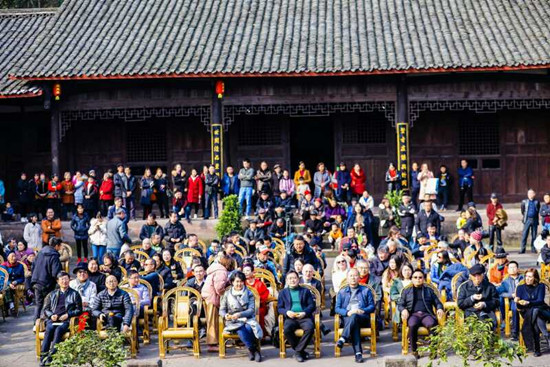 Guang'an Field Art Biennale Exhibition 2018 [Photo provided to chinadaily.com.cn]
Being the first of such exhibition being held in Guang'an, with the theme of "Watching the Hometown", it attempts to invite domestic and international artists to participate in public art creation and exhibition in the way of internationalization of contemporary field art samples, so as to realize a cultural practice in which the innovative consciousness of contemporary art guides rural construction and rural transformation in China.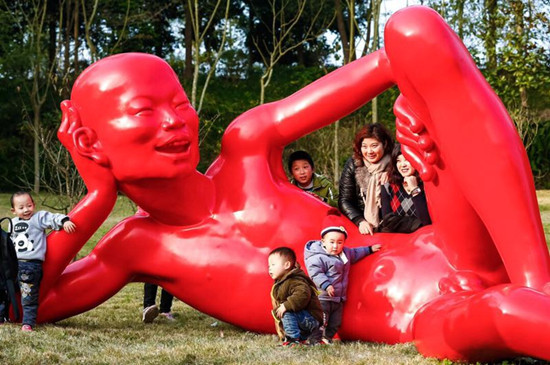 Habor [Photo by Chen Wenling]
Thirty-five artists from nine countries including China actively participated in the Field Art Biennale Exhibition in a variety of artistic ways, including the creation of different media, such as sculpture, installation, image, painting, sound and events.
Yi Shan, chief curator of the exhibition, said that interposing contemporary art into the construction of new countryside is to use contemporary art to light up rural construction, activate and revitalize rural construction, activate the traditional culture gene of China with the context of contemporary art, promote its upgrading and replacement with new art forms, and do some contemporary art for the construction of new countryside.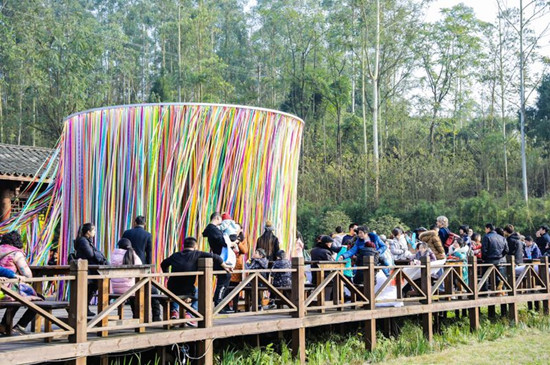 The wonderful world of abstraction(Jacob Dahlgren) [Photo provided to chinadaily.com.cn]
Co-curator Martina Koeppel-Yang from Germany said that artists created on-site works that reflect the original structure of the local environment, while offering contemporary explanations of these alternative structures.
Hu Aiqiong, a 40-year-old local farmer, works outside and just returns to hometown for the coming Spring Festival. She was very proud and moved by participating in the preparation of the artist's exhibition.
"I broadened my horizons by preparing the exhibition with the artists. I had never seen such works of art before. The artists praised me at all times, with the saying that I was a real woman, and worked hard and could bear hardships," Hu said.
Wusheng County is located in the southwest of Guang'an City. In recent years, the county has made great efforts to tap local human resources, refine traditional folk arts and folk culture with Wusheng characteristics, and carry out cultural projects such as sending culture, planting culture and exhibiting culture to the people with the carrier of happy and beautiful new village.
Li Zhengxi of Shanghai Auction House, who made a special trip to the Field Art Biennale Exhibition to visit and study, said that "I particularly like Lin Yan's works. He uses the oldest and simple rice paper materials to create graphic works and sculptures to inspire our philosophical thinking about the environment, culture, and tradition in a quiet way. Lin Yan's works are well integrated with ancient village." Another piece of online hot work "Abstract Wonderful World" is like a seed, planted in the hearts of children.