Red leaves add bright color to Wushan Mountain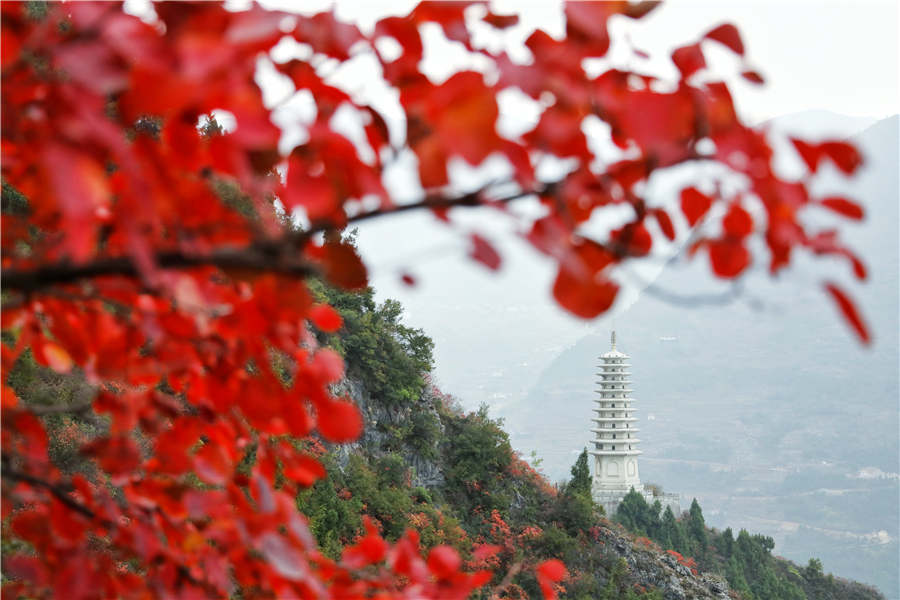 Wushan Mountain in Wushan county of Chongqing municipality is famous for its legends of a goddess and stunning scenery of red leaves. The red leaves in Wushan beautify the landscape and are plentiful during the longest viewing period among the scenic sites in the Three Gorges area, which has become a tourism name card of Wushan Mountain.
There is a "goddess" ladder with a vertical height of 222 meters at the scenic area and different observation decks that overlook the Three Gorges and what's known as the goddess stream.