Hainan rises to FTZ challenge
Share - WeChat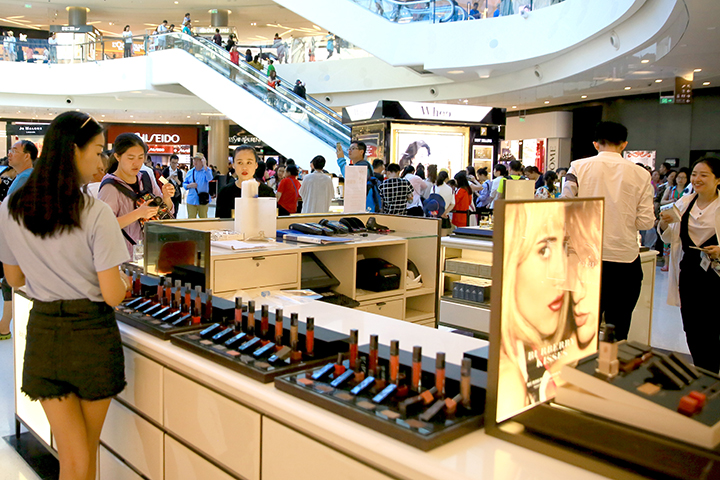 Hainan province vows to vigorously pursue the construction of a free trade zone and implement new policies designed to improve the business environment and ease trade, a provincial official said on Friday.
The province has made remarkable policy progress under the guidance of central authorities since the island became China's 12th and largest free trade zone eight months ago, said Mao Chaofeng, executive deputy-governor of the province, at a news conference in Beijing on Friday.
Next, the province will "rigorously implement" the policies and comprehensively deepen reform and opening-up, Mao said.
"Hainan is honored to be entrusted with the responsibility and mission to build the free trade zone and to explore the construction of a free trade port with Chinese characteristics that will demonstrate China's determination to further open up and support economic globalization," he said, adding that the province will adopt a range of measures to carry out the mission.
Learning from the experience of other FTZs, the province has been designing and establishing a "single window" administrative system to facilitate international trade. The idea is to enable business entities to access a full range of resources and standardized services from different government departments through a single portal.
Mao said the single-window system will be innovative, and have "Hainan characteristics". Based on the experience from the existing single window systems, it will also focus on facilitating investment and trade related to key sectors important to Hainan, such as the service trade and tourism, he said.
Another priority is to create a good business environment on the basis of law and regulations with international prospects, he added.
The province has outlined a plan bench marked to World Bank standards that includes 40 innovative and pragmatic measures, such as significantly streamlining administrative approval procedures so that businesses can complete registration and licensing and get permission to operate within three days.
The province also plans to set up three funds to facilitate fundraising for three types of enterprises - small to medium-sized private ones; enterprises in the service, tourism and high-tech sectors; and promising enterprises that are experiencing temporary financial challenges.
The province expects to release a "short" negative list on the cross-border service trade soon, take a leading role in simplifying the evaluation and settlement of certain bankruptcy cases, and establish a court to deal with international commercial disputes to protect the rights and interests of Chinese and foreign market entities.
Tu Xinquan, a researcher in free trade studies at the University of International Business and Economics in Beijing, spoke highly of the achievements Hainan has made in constructing an FTZ and suggested the province should venture deeper into reform and openingup, including more access for foreign investors in sectors such as healthcare.