Giant pandas enjoy snow in NE China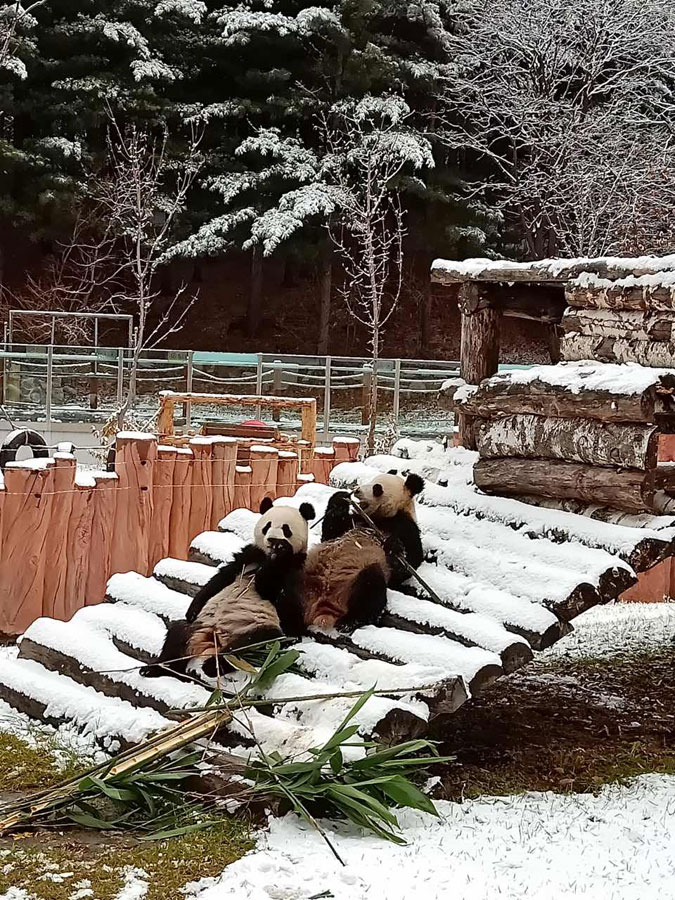 A couple of two-year-old giant pandas, Chuxin and Muyun, seemed happy playing in the snow-covered Siberian Tiger Park in Changchun city, capital of Northeast China's Jilin province.
The two pandas left the Dujiangyan base of China Conservation and Research Center for the Giant Pandas, in Southwest China's Sichuan province, in August, and arrived at the park, which also includes African lions, oriental white storks and ring-tailed lemurs.
They live in a 900-square-meter area separated from other animals.