Traditions of the Christmas card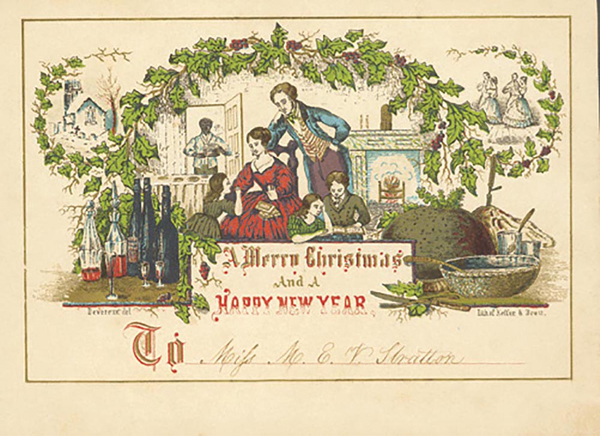 It's that time of the season – explore the traditions of the Christmas card
As Christmas approaches, beyond the act of giving gifts, a simple, heartfelt card can also express your gratitude and love. Though we now live in an electronic age, handwritten cards are still irreplaceable.
The history of sending Christmas cards can be traced back to 1843 in the UK, when Sir Henry Cole, the first director of the precursor to the famed Victoria and Albert Museum, came up with the card idea with a friend, painter John Callcott Horsley. Back then, they were sold for one shilling each – due to their rarity, those originals fetch handsome prices nowadays. Since the 1860s, Christmas cards rose in popularity as the printing technology improved. By the early 1900s, the culture had spread all over Europe and was especially popular in Germany.
In the United States, Christmas cards have circulated since the late 1840s. Louis Prang, a printer who was originally from Germany and had previously lived in the UK, was devoted to mass-producing cards in the US in the 1870s; he used chromolithography technology to lower production costs. In celebration of Prang's contribution, he is now crowned the "father of American Christmas cards". As time marched on, the card industry became lucrative – and competitive. In the 1920s, it's estimated that there were more than 40 factories and 5,000 workers in the industry. Every year, each company would hire artists to design cards, with fierce competition between each other as they clawed for a piece of the market.
In modern times, many people put their received cards on the most noticeable place in their living room, such as the fireplace mantel or on ropes hung from the wall. In 2004, former US president George W Bush and his wife sent more than two million Christmas cards, breaking a record for the most cards sent.