Huawei case shows US twists laws at will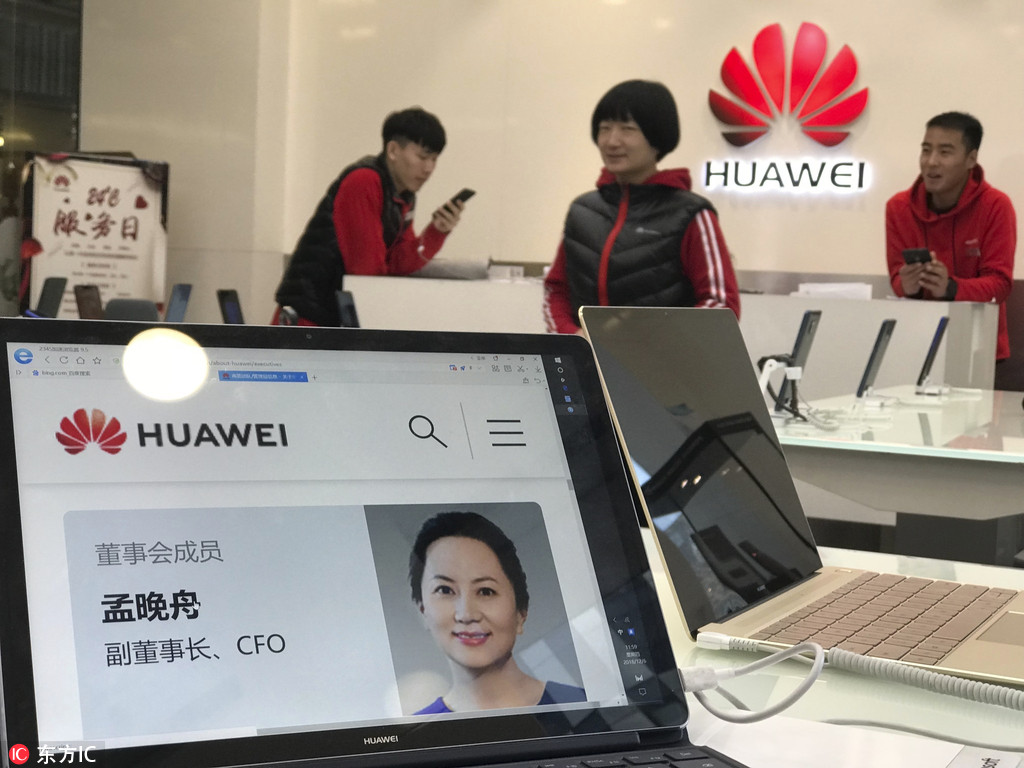 Editor's note: At the behest of the United States, the Canadian authorities detained Meng Wanzhou, chief financial officer of Chinese telecom giant Huawei, while she was in transit at Vancouver airport on Dec 1. Calling for Meng's release, China has urged the US and Canada to explain the case. What impact will the case have on China's ties with the US and Canada? Two experts share their views on the issue with China Daily's Liu Jianna. Excerpts follow:
Detention a big blow to Sino-US relations

There is no doubt the detention of Meng was planned much before the much-anticipated summit between the two countries' leaders on Dec 1. Or, rather, like the China-US trade dispute, the incident is part of the US' larger surgical-strike plan against some Chinese high-tech companies. So is the proscription on the sale of products by some US companies to Chinese chipmaker Fujian Jinhua Integrated Circuit Co.
The frequent targeting of Chinese high-tech companies signifies not only the US administration's economic and trade policies, but also a big shift in the US' overall China policy.
So the essential task now is to find ways to cut the losses and prevent the situation from getting worse.
The radical changes in the economic environment mean Chinese enterprises, especially those in the 5G industry, should make comprehensive long-term preparations in the following areas. To begin with, they should make greater efforts to globalize their operations and corporate structure, because globalization is the true lifeline for high-tech companies. Even Huawei, one of the most advanced and global Chinese companies, could fall foul of certain governments and should therefore take precautionary measures.
In addition, Chinese enterprises should extensively follow business and international rules. In a highly interdependent world, China cannot afford to disintegrate with the US or other countries. And abiding by international rules is essential to the success of Chinese companies in an increasingly intertwined world.
Besides, by following the market rules, Chinese companies can let the market play the leading role in their developments because malpractices, such as power-money exchange, and government subsidy and support, that may be common in some parts of China are destined to fail elsewhere.
Furthermore, that Canada has complied with the US to detain Meng shows that Western countries still have a common and binding understanding of basic values and rules, as well as similar domestic systems. The West acts as the most important basis for the US' supremacy while Western countries such as Canada, Australia and New Zealand view the leading role of the US and the West-dominated world order as conducive to their interests. Under these circumstances, China should objectively analyze the international situation bearing in mind that its rise in the international community not only brings advantages and honor, but also entails lots of risks.
Zhu Feng, dean of the Institute of International Relations, Nanjing University
Most Viewed in 24 Hours
China Views