Rescue effort after Sichuan slide has some moments of high drama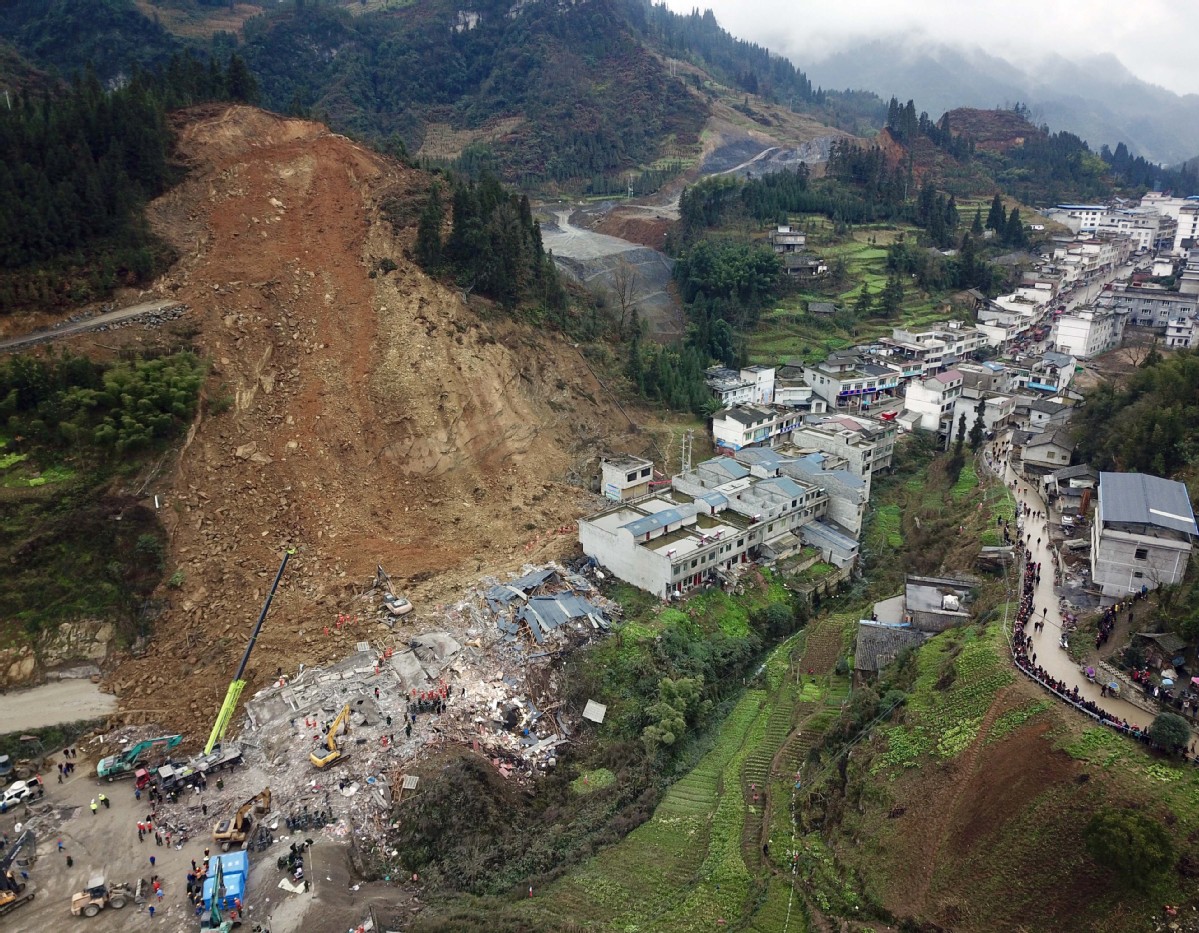 Three people stranded at the site of a landslide in Fenshui town in Xuyong county, Sichuan province were pulled from the rubble on Monday, bringing the total number of people found to 11.
The first two people, who were extracted at 6:05 am and 6:11 am, were conscious and stable when they were rescued. But the third, a 2-year-old girl, died when she was pulled out just after noon, according to a news release from the county government.
Of the previously rescued eight people, three died on the way to the hospital. The remaining five survivors are being treated at different hospitals, with four in stable condition and one in an intensive care unit.
The lower limbs of the two people at the county's traditional Chinese medicine hospital had wounds from heavy debris. One of them also had a fractured pelvis, hospital head Zhong Lei said.
An information officer for the county said the search was continuing for the missing person-a resident of the town who earned a living by cleaning the streets.
The person might have been buried somewhere other than inside one of the three collapsed houses, the town's Party chief, Luo Guohong, said.
The town is 60 kilometers from the county seat and borders Weixin county in Yunnan province.