Ottawa willing dupe for Washington's power play: China Daily editorial
Share - WeChat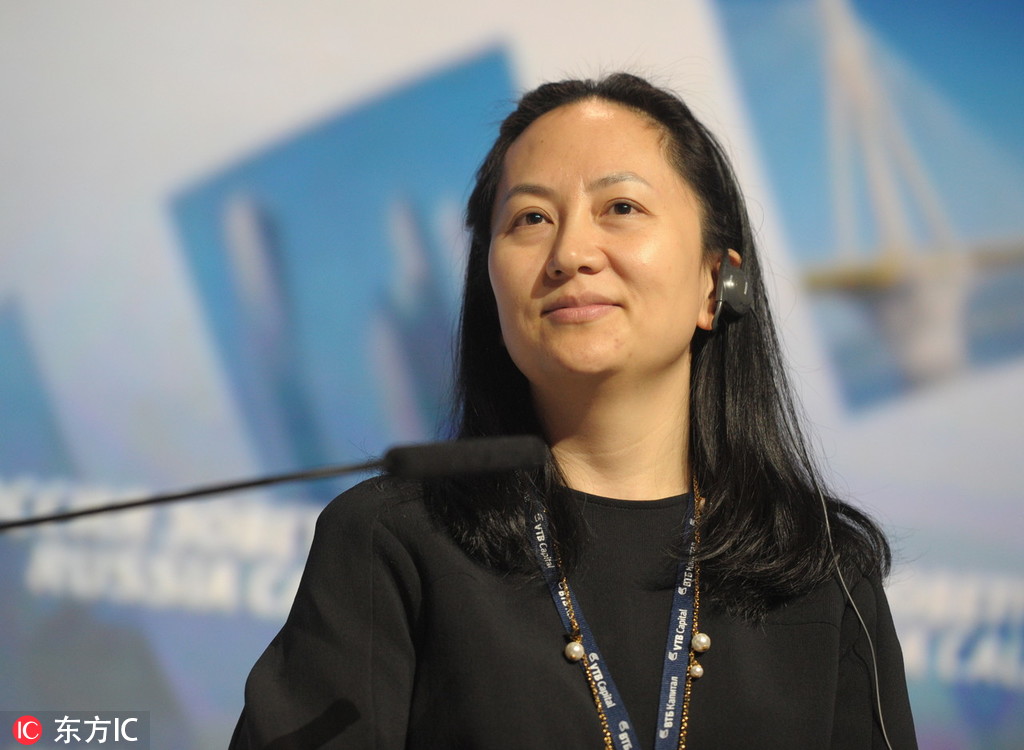 China is justified in reacting indignantly to the indignities imposed on Meng Wanzhou, a Chinese citizen who was detained by the Canadian authorities at the behest of the US Justice Department while she was in transit between flights in Vancouver on Dec 1.
Like any other country in the world, it has an obligation to protect the legitimate rights and interests of its citizens. Hence, the Chinese Foreign Ministry summoned Canadian Ambassador to China John McCallum on Saturday and United States Ambassador to China Terry Branstad on Sunday to express its strong protests at Meng's detention and demand the reasons for her detention, as no justification had been given.
Having an extradition treaty with the US, Ottawa might feel it is caught in the middle of the conflict between Washington and Beijing, but to be frank that is the position it has chosen to put itself in. Since by detaining Huawei's chief financial officer, Ottawa is not upholding the law but instead letting itself be used as a tool of US law enforcement, which is itself being politicized to achieve Washington's policy objective of weakening China's corporate competitiveness.
The US is not only trying to tarnish the image of one of China's most successful companies overseas — along with its Belt and Road Initiative and overseas investments — it is also using its unilateral sanctions against Iran and the extended reach of extraterritoriality to stretch the arm of its law to try and fatally damage the competitiveness of one of China's technology leaders. This is hijacking the extradition system for its political aims.
Ties between Canada and China were in their best shape for years before Meng's detention. Last month, the two sides held the first economic and financial strategic dialogue, vowing to deepen cooperation and press ahead with negotiations on a free trade agreement. But the move by Ottawa has revealed its true colors and Beijing will now need to consider what is its best course of action.
Meng's detention has also added more pressure on China-US ties, which seemed to be on a positive trajectory after having fallen to their lowest point in years thanks to the US-instigated trade frictions. With this in mind, US politicians should refrain from fanning the flames of the current incident by making inflammatory remarks.
In this regard, US Senator Marco Rubio's remarks on Sunday were most inappropriate. When asked on a CBS program about his reaction to Meng's detention, Rubio said he wanted to reintroduce legislation that would ban Huawei and its fellow Chinese telecom companies from doing business in the US.
The US politician's presumption of guilt in Meng's case was appalling and revealing as not only does it not conform to human rights values touted by Rubio's own country, it also laid bare the political motivation behind her detention, which runs counter to the spirit of the law.
Most Viewed in 24 Hours
China Views