Authorities set up new mechanism to coordinate water protection efforts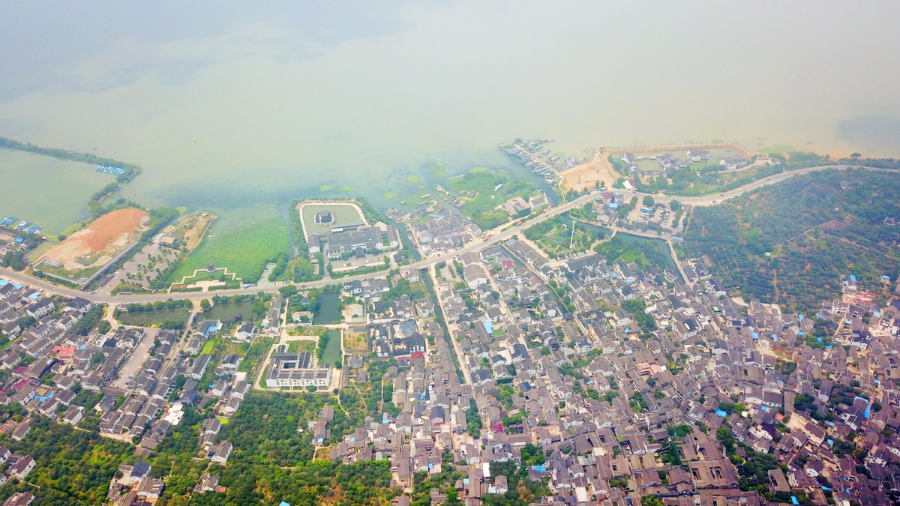 Jiangsu and Zhejiang provinces have established a working mechanism to jointly protect China's third-largest freshwater body, Taihu Lake.
Spanning 2,250 square kilometers, Taihu Lake rests on the border of the two provinces located in the Yangtze River Delta.
The mechanism, which is aimed at facilitating consultation and cooperation among officials responsible for the protection of the lake, was launched on Nov 13 when officials from the two provincial governments, the Ministry of Water Resources, the Taihu Basin Authority, and riverside cities, convened for a meeting.
The various parties agreed to share information pertaining to the protection of the river, participate in joint research ventures and implement measures such as inspecting anti-pollution efforts and monitoring the level of blue-green algae in the lake. They will also hold a plenary meeting once a year and conduct random joint inspections of the lake.
A standing office for this collaboration will be set up in Jiangsu, and it will be responsible for routine matters and communications across different departments in the two provinces.
Wei Shanzhong, vice minister of water resources, said that the mechanism is a good example of the integration and cooperation that members of the Yangtze River Delta are undertaking as part of the national strategy to bolster development in the region. Wei added that the mechanism also deepens the existing measures by "river chiefs" and "lake chiefs" and fosters great levels of uniformity in water protection efforts.
China's "river chiefs" and "lake chiefs" system — in which government officials are assigned to protecting waterways in their area — was established a decade ago in response to a blue-green algae outbreak in 2007 which contaminated the local water supply in Wuxi. The water crisis lasted for about a week and affected more than 1.5 million people.
The water quality in the lake has improved in the past years, and the system was in 2016 recognized by central government, which resulted in it being adopted across the country within two years.
The Ministry of Water Resources had announced in June that all provinces, autonomous regions and municipalities in the country have established the system.