Guangxi expanding BRI roles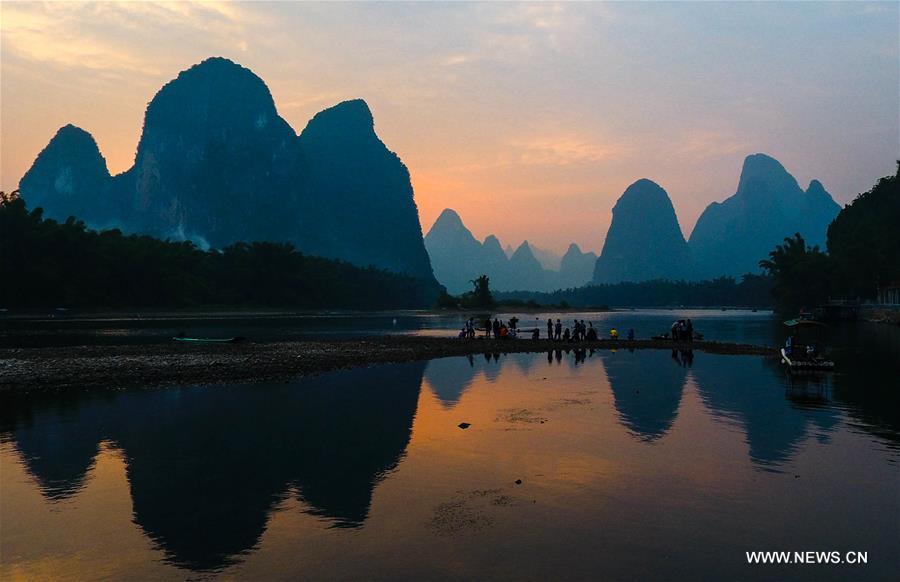 Guangxi plans to develop itself into gateway to ASEAN countries
The Guangxi Zhuang autonomous region will further integrate into the Belt and Road Initiative by prioritizing the construction of the New International Land-Sea Trade Corridor to shape the region as a gateway to the Association of Southeast Asian Nations, according to the region's top Party official.
"With the support of the national government, Guangxi is accelerating its infrastructure construction and facilitating multimodal transportation and customs clearance issues to make the new trade corridor highly efficient and helpful in connecting China and ASEAN countries," said Lu Xinshe, Guangxi Party secretary, in an exclusive interview.
Linking vast western China with Singapore, the new trade corridor was put forward under the China-Singapore (Chongqing) Demonstrative Initiative on Strategic Connectivity last month by the two countries. Guangxi's Beibu Gulf ports play a critical role in this land and sea transportation network.
Those ports have opened freight train lines to Chongqing and the four provinces of Guizhou, Sichuan, Yunnan and Gansu, Lu said. Cargo ship lines from Beibu Gulf ports to Singapore and Hong Kong have regularized their operations.
To further deepen the reform and opening-up, Guangxi is expected to further integrate into the Guangdong-Hong Kong-Macao Greater Bay Area, which will feed the region's economy with investments and advanced technology, Lu said.
Guangxi, established in 1958, will celebrate its 60th anniversary this week.
"With the efforts of the government and people of all ethnic groups, historic and tremendous changes have taken place in Guangxi," he said.
In 2017, the region's gross domestic product reached 2.03 trillion yuan ($300 billion), having expanded more than 1,000-fold since 1958. By 2017, the length of its highways had grown to 123,300 kilometers and railways to 5,140 km, from the 13,600 and 1,358 km in 1958.
Expressways grew from zero to 5,140 km, and its annual seaport cargo-handling capacity exceeded 300 million metric tons last year.