Canada should not let US dictate its politics: China Daily editorial
Share - WeChat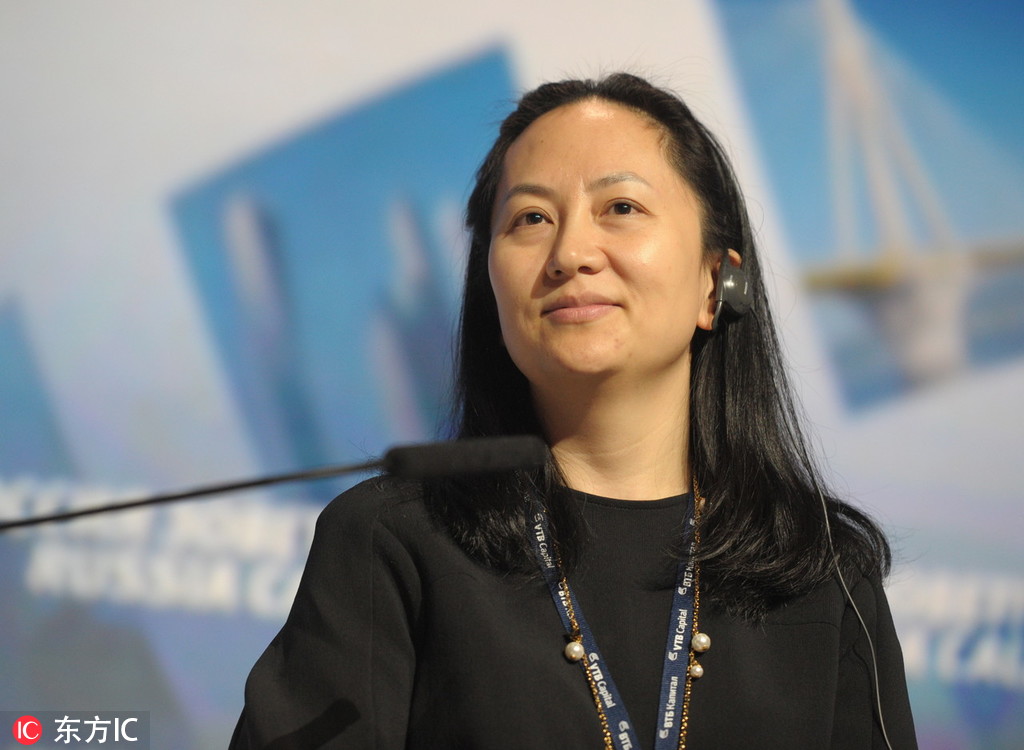 Vancouver said earlier that it would not "let politics slip into decisions" when Canada refused to join the other four "Five Eyes" — Australia, New Zealand, the United Kingdom and the United States — in banning China's Huawei Technologies from participating in the 5G mobile networks in their countries.
Unfortunately, that is what it is now doing.
The country has surrendered to the United States' ugly politics by detaining Meng Wanzhou, Huawei's global chief financial officer, on Dec 1 when she was transferring at Vancouver airport. An action done at the request of the US judicial authorities, which claim Huawei violated the sanctions the US has imposed on Iran.
Huawei has stated that it complies with all laws and rules where it operates, including the export controls and sanctions of the United Nations, the US and European Union, and no details have been forthcoming relating to the alleged charges.
Detaining a Chinese citizen during her change of flight without giving any concrete reason is severely violating her legitimate rights and interests. And Canada has treated Meng as a dangerous criminal, handcuffing her at the airport and making her wear ankle restraints after her first bail hearing.
Meng is a middle-aged woman, who has health issues and is still in recovery from neck surgery in May, yet she is being treated as a violent offender. It is hard to escape the conclusion that her treatment is something of a show trial intended to humiliate her and China.
On Saturday, Chinese Vice-Foreign Minister Le Yucheng summoned the Canadian Ambassador to China John McCallum to lodge solemn representations and strong protests at the arrest, and urging her to release Meng immediately and earnestly protect her legal and legitimate rights and interests or face grave consequences.
According to the Canadian Prime Minister Justin Trudeau, Ottawa had advance notice of the arrest. However, he chose not to keep the Chinese side informed but connived in the US' action against Huawei.
Huawei has become something of a bête noire for the US administration. The Chinese company, which is the biggest global supplier of network gear for phone and internet companies, has been looking to position itself at the forefront of the nascent 5G revolution that is beginning to take shape and the US administration wants to reserve that spot for US companies.
To this end, the US has been pressuring the other "Five Eyes" to limit the use of Huawei technology. But the latest move targeting Huawei is nasty. It is to be hoped that Canada will not simply hold a candle while the devil does its dirty deeds. It risks resulting in serious consequences and Canada will have to bear the responsibility.
Most Viewed in 24 Hours
China Views